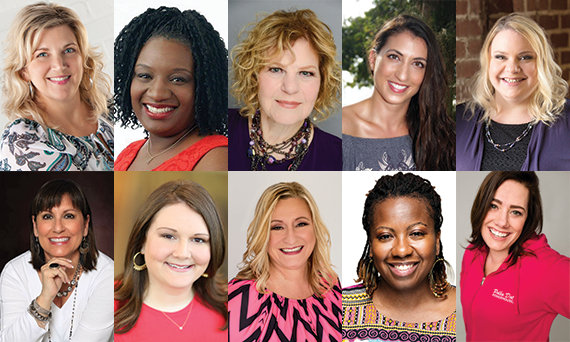 Immerse yourself in an expansive, rapidly-growing, closely connected family of extraordinary professional women from around the globe. Our Polka DOT Sisterhood brings together women from all walks of life; age, race, background, location and industry.
Together, we drive momentum, learn and support from each other, collaborate in business and link through referrals. Every DOT is unique and brilliant in her own way. Our commonality is that as a community we share a collective knowledge, understanding and awareness that when we surround ourselves with the most incredible women in the world, our business and lives change exponentially.
"Polka Dot has been a wonderful addition to my life. It has meant new friends, new connections, and new business. I initially thought that I was joining another networking group - WOW - was I wrong! During the 2014 conference, I was fortunate to win the Eau Claire Chapter Extraordinary Business Woman of the Year Award--the recognition came at the time I needed it the most--trust me. This group has made me think more positively, allowed me to grow my business, and gives me the confidence to make different choices on a daily basis." - Heather
Expert Blog
Becoming immersed into the yoga community through my yoga teacher training over the past few months I have learned so much about myself, my relationship with others, and how living a yoga lifestyle "off the mat" is so very important, especially in today's chaotic, stress-filled world. So with that in mind, I would love to share with you a few benefits of Yoga.
Sisterhood Summit Tour 2019