Polka Dot Powerhouse is
an amazing, totally unique
Connection Company
We connect the world's most positive, action-forward, amazing business women. We connect them to network together. We connect them to do business together. We connect them to encourage and push each other to the next level in all aspects of life. We connect them to build lifelong friendships and business relationships.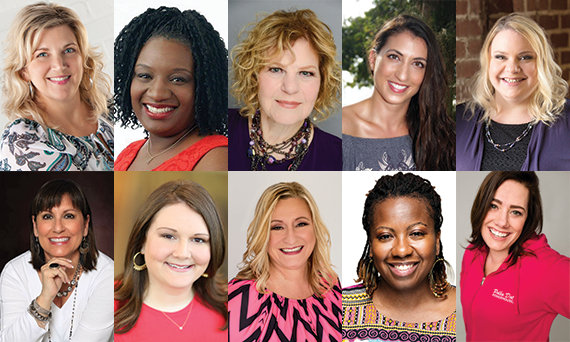 Immerse yourself in an expansive, rapidly-growing, closely connected family of extraordinary professional women from around the globe. Our Polka DOT Sisterhood brings together women from all walks of life; age, race, background, location and industry.
Together, we drive momentum, learn and support from each other, collaborate in business and link through referrals. Every DOT is unique and brilliant in her own way. Our commonality is that as a community we share a collective knowledge, understanding and awareness that when we surround ourselves with the most incredible women in the world, our business and lives change exponentially.
"PDP has helped me find my voice, surrounded me with like-minded women, pushed me to a path of self-discovery, and made me take action. I am able to be my true self without feeling "out of place". We are all unique and want to be accepted, this group loves us for who we are, no filters. I have made some of the most wonderful connections through this sisterhood. I am certain that without this group I would not be who I am today. THANK YOU!!!" ‪ Joanna
Expert Blog
When I first heard about Polka Dot Powerhouse it was by taking a quick look at the website. Being that I am not a joiner – remember that – I scanned the site, thought "how nice!" and moved on. But I believe that sometimes, out of the blue things that pop up repeatedly can be God, the Fates, the Universe, whatever you believe tapping you on the shoulder and asking you to pay attention. And when I saw a post about a local Polka Dot Powerhouse chapter open house, I got that...