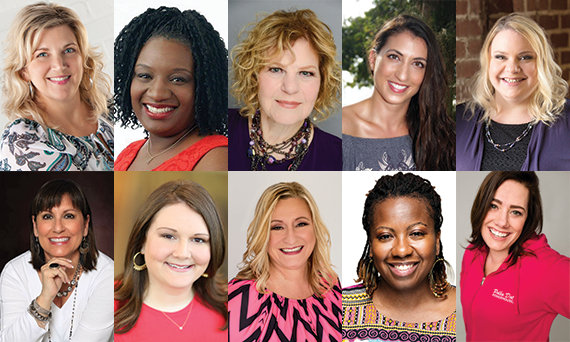 Immerse yourself in an expansive, rapidly-growing, closely connected family of extraordinary professional women from around the globe. Our Polka DOT Sisterhood brings together women from all walks of life; age, race, background, location and industry.
Together, we drive momentum, learn and support from each other, collaborate in business and link through referrals. Every DOT is unique and brilliant in her own way. Our commonality is that as a community we share a collective knowledge, understanding and awareness that when we surround ourselves with the most incredible women in the world, our business and lives change exponentially.
"PDP has become home. I have fallen in love with surrounding myself with the most amazing, talented, intelligent and beautiful women on the planet! Above all else, I feel accepted and loved for being just who I am, quirky, loud, loving, most often laughing, while at the same time taken serious as a business professional that is moving mountains! I LOVE LOVE LOVE PDP!" - Lisa
Expert Blog
When I first heard about Polka Dot Powerhouse it was by taking a quick look at the website. Being that I am not a joiner – remember that – I scanned the site, thought "how nice!" and moved on. But I believe that sometimes, out of the blue things that pop up repeatedly can be God, the Fates, the Universe, whatever you believe tapping you on the shoulder and asking you to pay attention. And when I saw a post about a local Polka Dot Powerhouse chapter open house, I got that...