---
Shannon Crotty, Founder & CEO
DID YOU KNOW THAT EVERY NEW MEMBER IS A SISTER THAT TINA HAS SENT?
Hello! I'm Shannon Crotty, the Founder and CEO of Polka Dot Powerhouse. We are so glad you are here. I want to personally welcome you to the Polka Dot Powerhouse family and share a bit of our story with you.
Polka Dot Powerhouse started with humble beginnings in Eau Claire, Wisconsin in 2012. After moving to the area, and not knowing many people, I knew I was missing something important in my life - connection and sisterhood.
You see, my sister and only sibling, Tina, had passed away in 2010. She was, and still is, my best friend, my protector, and the person I feel the most comfortable with. With her acceptance, respect, and love, I felt that there was no dream too impossible for me.
In 2012, I owned a local women's magazine. It was a lot like Polka Dot Powerhouse but in print. Positive, action-forward women who were changing our community. It felt almost like what I had been missing, but not quite. I had a few good friends, but it still was missing a piece. I was not alone. We started to hear from readers who loved to read about these women but wondered how to meet women like this in real life. They also wanted and needed more.
One day I was in my car, feeling emotional and overwhelmed; just having one of those days. I prayed/spoke to my sister, "Tina, I need your help and guidance," and suddenly the name "Polka Dot Powerhouse" was in my head. I knew this was a great big deal. Tina had sent me this extraordinary name, and now I was supposed to do something with it. But what?
After many months of thought and strategy, I suggested to our magazine staff that we start a small local group under the magazine. For women, no drama, connection first; Though they may not have fully understood my vision, they supported the idea, and my concept took flight!
Though we stumbled in the beginning, I knew in my gut that we weren't supposed to quit. I couldn't explain it logically to anyone, or myself, but I knew. I am so glad I trusted myself. I am happy to say now that Polka Dot Powerhouse has become a rapidly growing family of extraordinary women. At the time of this writing, we have over 3500 members across the globe with over 80 local chapters across the United States and Canada. We say every new member is a sister who Tina has sent. This community is such a blessing and a gift. What it has become is remarkable and rare.
Our mission is to bring sisterhood to the millions of women across the globe who need it. I want to replicate the feeling that I had with my sister (and still do) for other women. When you are seen, accepted, appreciated, and valued, there is simply nothing you cannot accomplish. When you have an army of allies, educators, friends, colleagues, and clients who are genuinely thankful that you are on this earth and say, "We all go up together," everything changes. I love that.

So, welcome! Welcome to a family that will see you, that will appreciate you, that will help you grow, that will change what you think is possible and will not let you settle for anything less than you deserve. We are so glad you're here, and we can't wait to welcome you to your new family.

With respect and gratitude,
Shannon Crotty
Founder & CEO Polka Dot Powerhouse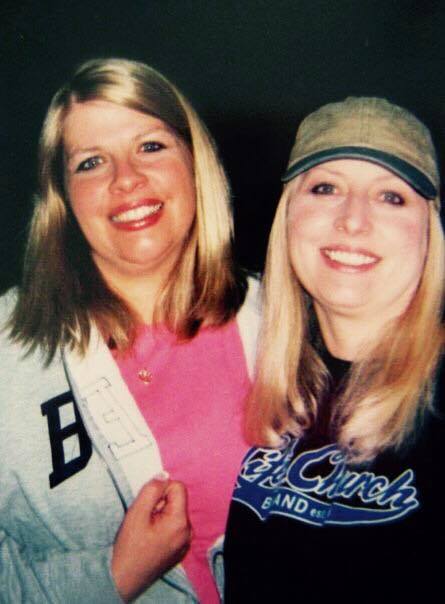 Shannon and sister Tina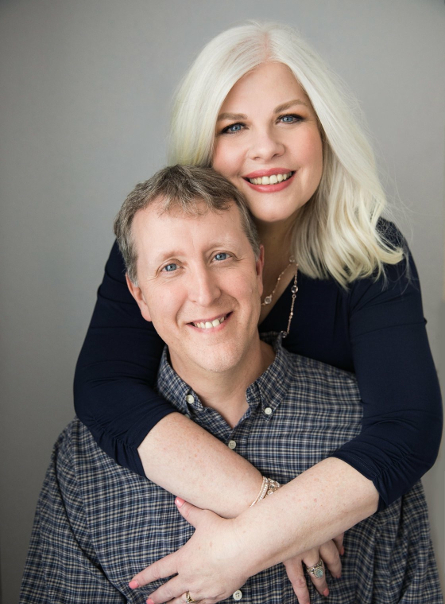 Shannon and husband Brian