$299 / FIRST YEAR
$199 / EACH RENEWAL YEAR
Polka Dot Powerhouse welcomes the participation of women of all ages, races, abilities, backgrounds, religions, and sexual orientations. We seek and value a diverse and inclusive membership, and all women are encouraged to join. Our connections to each other transcend life experiences, educational paths, career choices, and family structures. Our diversity of perspectives promotes stronger personal and professional relationships that are valued by our members and celebrated in everything we do.
Membership is open to women in both professional and traditional roles, and you do not need to own a business to join.

Members can register to attend ANY chapter meeting, at ANY location worldwide, at no additional cost.
We offer local as well as worldwide memberships. Each month there are local chapter meetings as well as an online virtual meeting; this is a fantastic opportunity to connect with women from across the country as well as internationally.
WITH YOUR MEMBERSHIP, YOU WILL HAVE:
Access to the world's most positive, action-forward women through our EXCLUSIVE online community featuring directories, blogs, videos, inspiration, motivation, and more.
Access to the very popular Facebook member's group where members from across the globe connect, help one another, do business together, send referrals, share, support, and push each other to the next level of success.
Ability to attend our life-changing, member-only Annual Celebration Event, as well as the ability to apply to be a speaker.
Your profile listed in our exclusive Member Directory.
Ability to contribute as a writer to our Dot Blog.
Access to our Managing Director Application (to start a chapter location in your area).
Membership is recorded in the name of the individual, not an organization. Each membership is personal, non-refundable, and non-transferable.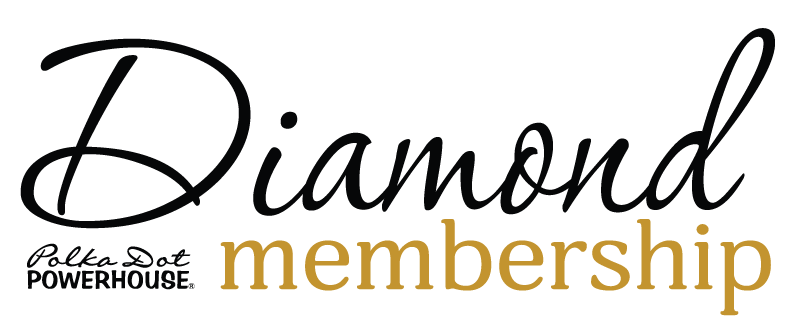 $700 / FIRST YEAR
$600 / EACH RENEWAL YEAR*
* Upgrading members' amount will vary
Diamond Membership is a connected, collaborative community focused on professional growth and development at every skill level. We value exchanging knowledge, best practices, and supportive solutions within the various opportunities that Diamond Membership provides.
THE VALUES & BENEFITS OF DIAMOND MEMBERSHIP INCLUDE:
A connected, collaborative community
Opportunity to present a Master Class to teach your fellow Diamond Members "your best practices", new skills, programs, tools, etc.
Attend a Member-Hosted Master Class
Monthly Goal Setting Workshop
Small Group Mastermind twice a month (6-month Commitment)
Monthly Large Group Mastermind
Monthly Business Connect that features a guest speaker
Quarterly Founder's Master Class with Shannon Crotty
Member-Hosted Co-Working opportunities