December 7 In Person Holiday Party Giving back to our community and supporting the Non Profit: One Village Allliance.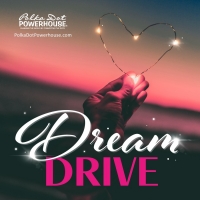 Our Holiday Party is giving back to the community in our PDP Dream Drive supporting ONE VILLAGE ALLIANCE!
JOIN US
In Providing a Joyous HOLIDAY PARTY
For 22 Girls and 18 Boys
* Ages 12 - 17
Think of what you would have loved to receive as a
teenager.
Please bring gifts for these young people from
marginalized communities to our Dec. 7th luncheon to treat
them to a happy holiday.
(Unwrapped so One Village Can Insure Best Match)
Why We Exist
One Village Alliance fosters a community-based, people-fueled approach with a mission to
uplift children and their families on a holistic journey toward excellence through education,
entrepreneurship and the arts. 
 
Our vision is one village of thriving communities, strong families and healthy children.
It takes a whole village to raise a child. Together, we are the village.
Guests are welcome to attend and join in on the fun. see what we are all about.
* SPECIAL GIFT FOR GUESTS WHO ATTEND THIS MEETING *.
What is Polka Dot Powerhouse?
Polka Dot Powerhouse is an International organization of positive, action-forward, authentic women who want to make genuine professional & personal connections with other amazing, no drama, women. 
Our approach is to build relationships with very positive, action-forward women.
We have local chapter meetings and meetings across the US, Canada and the United Kingdom, as well as Online International Connection meetings…as a member you can take advantage of as many as you like!
To register for our meeting, go to www.polkadotpowerhouse.com -  Find A Chapter/Meeting and click on the Wilmington DE Chapter for our schedule.
Guests are welcome. You can visit us as a guest ONCE and of course once you visit, you won't be able to not help but become a member. When you visit your first meeting, I will have a gift for you!! 
Warning, connecting and collaborating with action forward, positive women is addictive.
 To see more about our individual chapter check out our facebook page: https://www.facebook.com/WimingtonDEDots 
Lunch meetings are in person at La Casa Pasta Restaurant
Please arrive 30 min early so that you can place your order for lunch ($21) and mingle before the meeting. We start promptly at 11:30am
Sue Bennett Managing Director 
This email address is being protected from spambots. You need JavaScript enabled to view it.
302 528-0597
Meeting Details
| | |
| --- | --- |
| Meeting Start Date/Time | 12-07-2021 11:00 am |
| Meeting End Date/Time | 12-07-2021 1:30 pm |
| Capacity | 40 |
| Registered | 13 |
| Remaining Seats Available | 27 |
| Speaker | Dream Drive gift donations |
| Location | La Casa Pasta |