November 2 2021 11:30am EST: In Person Lunch Meeting: Speaker: Carol Cool: Winnie-the-Pooh and Personalities Too!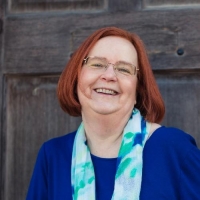 People can be so frustrating. Why does that guy have to keep talking when you would rather just get started solving the problem? Why does she seem unwilling to take a chance on a new idea? Discover through a fun look at Winnie-the-Pooh personality types why they and other coworkers (and you!) respond that way. Then turn that knowledge into power to work well together to achieve results and live in harmony.
What is Polka Dot Powerhouse?
Polka Dot Powerhouse is an International organization of positive, action-forward, authentic women who want to make genuine professional & personal connections with other amazing, no drama, women. 
Our approach is to build relationships with very positive, action-forward women.
We have local chapter meetings and meetings across the US, Canada and the United Kingdom, as well as Online International Connection meetings…as a member you can take advantage of as many as you like!
You pick the options that works best for your schedule.
To register for our meeting, go to www.polkadotpowerhouse.com -  Find A Chapter/Meeting and click on the Wilmington DE Chapter for our schedule.
Guests are welcome. You can visit us as a guest ONCE and of course once you visit, you won't be able to not help but become a member. When you visit your first meeting, I will have a gift for you!! 
Warning, connecting and collaborating with action forward, positive women is addictive.
 To see more about our individual chapter check out our facebook page: https://www.facebook.com/WimingtonDEDots 
Lunch meetings are in person at La Casa Pasta Restaurant
Please arrive 30 min early so that you can place your order for lunch ($21) and mingle before the meeting. We start promptly at 11:30am
Sue Bennett Managing Director 
This email address is being protected from spambots. You need JavaScript enabled to view it.
302 528-0597
Meeting Details
| | |
| --- | --- |
| Meeting Start Date/Time | 11-02-2021 11:30 am |
| Meeting End Date/Time | 11-02-2021 1:30 am |
| Capacity | 40 |
| Registered | 31 |
| Remaining Seats Available | 9 |
| Location | La Casa Pasta |