September 1, 2020 Lunch Zoom 11:30am EST: Featured Speaker: Patty Farmer Presentation: 3 Phases of a Dot Connect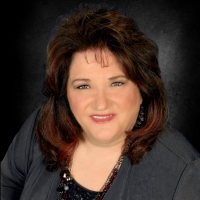 Polka Dot Powerhouse is about making genuine connections with women that lift you up and want you to succeed

.
Our Featured speaker is: Patty Farmer
Presentation: 3 Phases of a Dot Connect
Connecting with other Dots is enjoyable and fun.
But it can also be an effective tool in growing and scaling your business.
Join us to find out the 3 most important questions you need to know and how to put in place a simple system that will help you to grow your business.
Do you want to surround yourself with positive, goal-oriented people? If you're ready to move forward both personally and professionally then this is the group for you.
Seats fill up quickly and you must register to attend.
*If you can't make it after you register, please cancel your reservation so that we can open a seat to another Dot or Future Dot Sister.
The Zoom meeting is from 11:30 am-1:00 pm est and open networking starts at 11:15 am, so come early to mingle.
Search @WilmingtonDEDots on Facebook to find this page easily.
Seats are limited - don't hesitate.
Don't keep us a secret, share with your friends and co workers
Contact Sue Bennett, Managing Director, with any questions at

This email address is being protected from spambots. You need JavaScript enabled to view it.
Meeting Details
| | |
| --- | --- |
| Meeting Start Date/Time | 09-01-2020 11:30 am |
| Meeting End Date/Time | 09-01-2020 1:00 pm |
| Capacity | 25 |
| Registered | 18 |
| Remaining Seats Available | 7 |
| Speaker | Patty Farmer Presentation: 3 Phases of a Dot Connect |
| Number Hours | 1.5 |
| Location | online zoom meeting |