CBD Intro: What to Know 8/6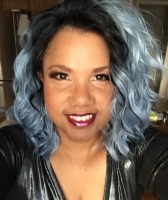 Topic Summary: Basic Info on CBD Benefits, what to look for, and our Endocannabinoid System
Speaker Bio: TaMelle was born & raised in Portland, Or. We moved to Boise in 2000.
Married to Kevin since 2003, I have 2- kids through marriage (Derek & Megan), they are young adults. Through our daughter Megan we have 2- grand boys (7 & 9).
We have 2-cats: Dash (14) & Dora (9)
I worked at HP, till my job was outsourced in 2007. I started Fit My Curves alterations, now transitioning to CBD Education & Sales.
Hobbies: Riding my Aprilia Tuono motorcycle either on the street or my Suzuki SV 650 on the motorcycle track. I've been riding since 2004.
My new passion is learning about CBD and how it helps our bodies, inside & out. I'm currently taking an online certification course and I'm so excited to share the knowledge I am learning.
My dream would be to go to Colorado and attend the Cannabis Sommelier Course. What is that you ask? I'll explain... :)
Meeting Details
| | |
| --- | --- |
| Meeting Start Date/Time | 08-06-2020 11:30 am |
| Meeting End Date/Time | 08-06-2020 1:30 pm |
| Capacity | 25 |
| Registered | 24 |
| Remaining Seats Available | 1 |
| Location | Twigs Bistro |