November Business Lunch Connect & 3 Year Anniversary Celebration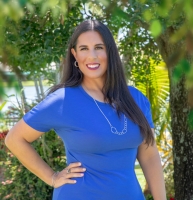 Join us to learn, network, and be inspired with other area professionals, business owners, entrepreneurs, and visionaries! Chapter or Visiting Members are always welcome! New or prospective members can join us at www.polkadotpowerhouse.com. Come prepared to tell us about your passions and why you are doing what you do, come ready to celebrate you and your accomplishments, and come ready to collaborate with another Dot or two.
Featured Speaker: Lea Chehade, Independent Sales Director at Mary Kay
Topic: 5 Tips on How to Stay Focused as an Entrepreneur.