South Sound, WA - 08/06/2020 6:00 PM PST-Daily Commitments to Great Connections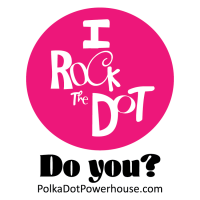 DUE TO COVID19, THIS MEETING WILL BE VIA ZOOM. THE ZOOM LINK WILL ARRIVE IN AN EMAIL THE DAY BEFORE THE MEETING.
Bring your positivity, your collaborative side, and your joy. 
Then be ready to learn how to maximize your membership.  This month's speaker, Mindy Van Vleet will share how, by being intentional with daily commitments, your connections will be successful!
Meeting Agenda
We will start promptly at 6:00 PM PST  Please plan your schedule to stay the duration of the meeting.  
 We'll start with Introductions:  Each person has 60 seconds to share.  We want to know about you!
Then we'll move through the agenda giving everyone several opportunities to share tidbits about themselves & their businesses.  
PDP is different! Polka Dot Powerhouse is different than other networking
groups. Women join PDP for an assortment of reasons or seasons in their life.
Some come for personal relationships, and some for business.
Build relationships first! We believe in building connections and relationships
first. This way, those looking to do business together will do so organically and
naturally because people tend to do business with people they know, like, and
trust.
Community 
💕 The PDP South Sound chapter is a proud Ambassador of Ali's Prom Project. www.alispromproject.org

💕We are always collecting gently used dresses, shoes, accessories and strapless bras for Ali's Prom Project. 



We look forward to getting to know you, supporting you and CELEBRATING YOU! 💕 
Meeting Details
| | |
| --- | --- |
| Meeting Start Date/Time | 08-06-2020 6:00 pm |
| Meeting End Date/Time | 08-06-2020 8:00 pm |
| Capacity | 35 |
| Registered | 26 |
| Remaining Seats Available | 9 |
| Location | Online ZOOM |