Sonoma EVENING connect, 5-7pm PST, Thursday, September 17th, 2020.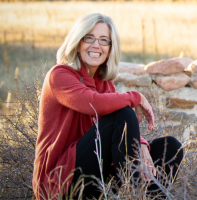 Format:Our meeting has an agenda with time for you to introduce yourself to us, give us a little snapshot of who you are and what your business is - if you are in business. After this we dive into collaborations - we are BIG on collaborating with each other. Many of us use each other's services, and we also help each other make our businesses better by brainstorming and offering suggestions to each other in terms of broadening our reach or perhaps approaching our businesses differently. Other agenda items include announcement of members' NEW products, services and events as well as celebrations. Chapter and company news communication is also featured and we have a speaker. We end our meeting with a connection activity, which enables you to effortlessly connect any member you might like to get to know more. The first 15 minutes of the meeting is mingle time before we start the agenda part of our meeting.
If there's a particular topic you would like brought up at the meeting, be it a business challenge you may be facing, an area of personal growth or skill acquisition, please submit this with your meeting registration (in the notes/comment section).
Our speaker this month is:
Dale Falini has over 40 years experience working with people as a Social Worker, Counselor and Life Coach. She is absolutely passionate about loving people and living live to the fullest! Her business, Designed for More: Life Beyond Limits, helps women break through the barriers that hold them back in life, love and business.
As a Certified Daring Way™ Facilitator, trained in the research & curriculum of Brené Brown, she specializes in the shame ("I'm not enough") and fears that keep us from showing up authentically and courageously in life & work!
TOPIC: The G.R.A.C.E. Endeavor

Tired of the heightened division and racial tensions in our country? Learn how to show up a different way... by extending G.R.A.C.E. to people who don't look, act or believe like you do!
We look forward to seeing you here.
Charlotte Hart
Managing Director, Polka Dot Powerhouse,
Sonoma Chapter.