San Jose Chapter November 10th Lunch Meeting - Speaker - Cynthia Riggs - Support your Business Success with an Actionable Plan!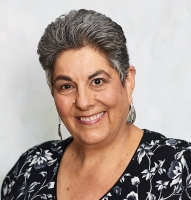 Virtual Meeting
Speaker Cynthia Riggs
Cynthia Riggs, The Biz Diva, will guide us in learning the One Page Business Plan® protocol.
This is the fastest, easiest way to write your plan and this straightforward process will bring new energy to your business. You'll find that the greatest value is developing a one-year action plan that guides your business decisions and focuses your resources where they'll be most productive.
Support Your Business Success With an Actionable Plan!
The One Page Business Plan®is a tool for building your business with care and intention.
Your one page plan is a living, breathing, documentthat will partner with you through the ebbs and flows of business growth.
Hold yourself accountable while allowing shift and change to guide your path.
Increase your commitment and track your progress.
Bio
Cynthia Riggs is the Biz Diva!
A successful entrepreneur since the age of 23, Cynthia built several businesses from the ground up, including a multimillion-dollar company she sold in 2004.
She became a One Page Business Plan consultant in 2006 and has continuously used the process to support emerging and established businesses step into their next level of success and profitability. On a personal note, she believes her good fortune in life has been the ability to connect her passion to a profitable revenue stream, time and time again.
Her greatest joy is bringing women entrepreneurs into the seven figure business club.
Meeting Details
| | |
| --- | --- |
| Meeting Start Date/Time | 11-10-2021 11:30 am |
| Meeting End Date/Time | 11-10-2021 1:30 pm |
| Capacity | 40 |
| Registered | 10 |
| Remaining Seats Available | 30 |
| Speaker | Cynthia Riggs |
| Location | online |