August 2020 SJ Evening Connect -Health Prevention is better than Intervention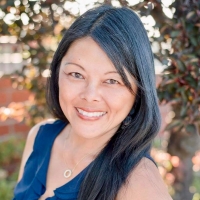 Speaker: Rosetta Chow
Health Prevention Is Better Than Intervention
She will be discussing:
1. Your genes are not your destiny
2. Food is our best medicine
3. Basic healthy lifestyle practices can slow down our body's aging
Rosetta is a wife, mother, certified health coach, founder of Simply Health, and speaker. She strongly believes that prevention is always better than intervention, achieving health by loving and respecting your body through a whole food and lifestyle approach so you can become the happiest healthiest most confident YOU.
Rosetta is passionate and compelled to help families and individuals achieve a healthy lifestyle culture through SIMPLE AND LOW STRES solutions.
She also focuses on helping families with children they struggle with ADHD or symptoms on the Autism Spectrum as she has seen her own son turn around through a holistic approach.
Meeting Details
| | |
| --- | --- |
| Meeting Start Date/Time | 08-27-2020 6:00 pm |
| Meeting End Date/Time | 08-27-2020 8:00 pm |
| Capacity | 20 |
| Registered | 17 |
| Remaining Seats Available | 3 |
| Speaker | Rosetta Chow |
| Number Hours | 2 hours |
| Location | online |