The Entrepreneur's Remedy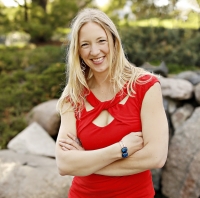 Join us for our monthly lunch meeting where you will engage with other like-minded women who establish long-term friendships and business relationships.
This month, we have the wonderful, Dawn Bennett, Founder of Touch Remedies, who will teach us about, "The Entrepreneur's Remedy."
If you've been to a sales or business training (or a dozen!), you know the importance of body language in making that first impression; but did you know that including healthy touch can help to establish and deepen trust with potential clients and partners? Did you also know that it might be the missing ingredient in your self-care practices to help you stay physically and emotionally vital and prevent the burnout and depression that is so common among hard-working entrepreneurs?
Dawn will share simple approaches to bringing appropriate touch into your life and business to prevent burnout, create felt-trust with those you love and lead, and empower you and your clients to multiply opportunities for impact and income.
Dawn Bennett is an author, speaker, healer, and business owner has a multitude of complementary health care practice certifications, and helps people all over the world through her online practice, after founding and selling an award-winning wellness center. She loves empowering individuals and groups to embrace powerful new ways to transform themselves and their communities.
Meeting Details
| | |
| --- | --- |
| Meeting Start Date/Time | 11-04-2020 11:30 am |
| Capacity | 35 |
| Registered | 18 |
| Remaining Seats Available | 17 |
| Location | Video Meeting (Zoom) |