3/10 Zoom Chapter Meeting, 11:30-1:30 PT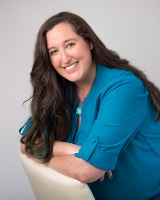 We are excited to welcome...Rachael Davila as our speaker this month!
Rachael is the highly trained owner of Extra Hands Virtual Assistance. She works in partnership with other business owners as a Virtual Assistant and Project Consultant. Her specialty is working with overwhelmed visionaries who need a pair of extra hands to get from concept to execution.  If you find yourself unable to find the time to do everything that needs to be done, much less the things you love, a VA could be a great solution for you!
Learn more at: http://rachaeldavila.com/
5 Things to Know Before Hiring a Virtual Assistant
In many time management books, workshops, and coaching sessions, solopreneurs are encouraged to find a "Virtual Assistant" to help with time-stealing tasks. What they don't always tell you is what to look for or how to find the right person. Which leaves many business owners wringing their hands in indecision before ever taking the first step.
If you're in a state of overwhelm AND are ready to find the right support for your business, then this topic is for you. If you're not, then maybe knowing these 5 key points will ease your mind when your business gets to that next level.
Rachael Davila founded Extra Hands Virtual Assistance in 2005 to take over time-stealing tasks from busy entrepreneurs so they could focus on the things that drive their goals forward.
By the end of her presentation, she hopes to explain:
Your hand-off list is just a starting point
Not all "Virtual Assistants" (VA) are the same
A VA might not be right for you after all, and how to tell
Fit is more important than skill set
Dating a little will go a long way
Hopefully you'll walk away with a sense of ease as you begin your journey to find the right support for your business. Now or whenever you're ready.
Meeting Details
| | |
| --- | --- |
| Meeting Start Date/Time | 03-10-2021 11:30 am |
| Meeting End Date/Time | 03-10-2021 1:30 pm |
| Capacity | 30 |
| Registered | 28 |
| Remaining Seats Available | 2 |
| Location | online/zoom |