PDP Palo Alto October Meeting - Putting YOU into your personal brand with Suszi McFadden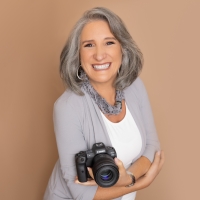 When you hear the word "brand," what comes to mind?
Your favorite mobile device? Soft drink? Car?
Do you immediately want to "taste the rainbow" or "think different" or "just do it"?
Do you think "big business" and creative marketing? Why don't you think about individuals? Why don't you think about yourself?
Our personal brand is the most important marketing tool we have. Our brand is more than our resume, more than our skills. It is everything about us – what we believe in, how we present ourselves, the causes we support, the way we see the world. Especially in this era of social media, virtual networking, and even online dating, our personal brand affects all aspects of our lives – from our professional work to our personal fulfillment.
Your clients want to see YOU and connect to YOU ... not just your work. So, how would you show more of yourself in your marketing? This isn't about vanity. It's about business. It's about self-value. It's about the personal brand you want to put out in the world.
Suszi is an award-winning, internationally published portrait photographer located in Sunnyvale, CA. I like big clunky jewelry and funky clothes. I love my silver hair. I don't normally wear makeup, but when I do, I want lashes that you can see from space. I am a huge musical theatre geek and lover of fiction. I need to work out more and take off the Covid pounds. I still bite my nails. I believe that Black Lives Matter, women's rights are human rights, and drag queens make the world a better place. I am beautiful and strong. I am good at what I do. My business reflects my values by offering a safe, inclusive space for clients to be 100% themselves. Together we create images that can change the way you see yourself – so that you can go out and show the world what you're made of.
This will be a hybrid meeting. If you are joining us on Zoom, please indicate that in the Comment box during registration. The Zoom link and passcode will be emailed to all registered attendees before the meeting.
Lunch is $27 inclusive of food, drinks, tax, tips, and room service charge. CASH is the preferred method of payment (easier for the restaurant when it's a group).
Meeting Details
| | |
| --- | --- |
| Meeting Start Date/Time | 10-17-2023 11:30 am |
| Meeting End Date/Time | 10-17-2023 1:30 pm |
| Capacity | 30 |
| Registered | 18 |
| Remaining Seats Available | 12 |
| Location | Baylands Cafe @ Palo Alto Golf Course |