The Connection Between Your Lymphatic System and Breast Health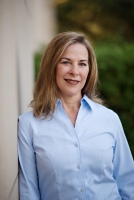 Rochelle grew up in Spokane, moved to Seattle in 1982. She has thankfully come full circle and moved back to her tribe, which is her family, friends, and now her DOT sisters! Rochelle is happily married with 4 grandchildren by marriage. She had cats instead of children, and lots of them over the years. She is currently mom to one athletic border/jack dog, and two ginger kitties. Her secret desire is to create an animal sanctuary with a focus on senior cats abandoned at shelters. Her hobbies include working with animals, gardening, hiking, cycling, meditation, and learning all things about improving health.
Rochelle's former life consisted of 24 years in the legal field, and she owned and managed a chiropractic clinic for 6 years.
Rochelle is a licensed massage therapist and has been in private practice for 22+ years. She is a Certified Lymphatic Massage Therapist and Certified Breast Massage Therapist. She is frequently asked, "oh do you massage lymph nodes?" While the answer is yes, there is so much more than lymph nodes to be massaged! You have a vast network of lymphatic vessels throughout your entire body. It is my goal to help you learn to love your lymph.
Rochelle's goal is to provide valuable information about the critical role of the lymphatic system and its impact on your health in a fun and engaging way.
Three takeaways we can expect to learn?
Key functions of the lymphatic system
10 Tips to support a healthy lymphatic system
How to perform self breast massage using the PHAST technique
Rochelle will share with us, PHAST Breast Massage Technique that can easily be performed daily in the shower for 2-3 minutes.
 Rochelle Clark LMT,CLT
208-390-4731
www.TheArtOfHealingTouch.com
Meeting Details
| | |
| --- | --- |
| Meeting Start Date/Time | 11-11-2021 12:00 pm |
| Meeting End Date/Time | 11-11-2021 2:00 pm |
| Capacity | 30 |
| Registered | 24 |
| Remaining Seats Available | 6 |
| Location | MacKenzie River Pizza, Grill & Pub |