12-14-21 11:30am EST Montgomeryville, PA Hybrid Connect: Amanda Hecker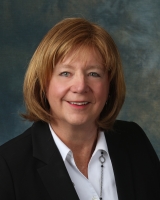 Polka Dot Powerhouse is all about connections! Come learn, network & be inspired by other area professionals. Guests* are invited to attend their first meeting for free. You must register to confirm your seat.   
We are so excited to be back in person!  For those of you that prefer zoom and/or would have to travel too far, we will be sure to include you via zoom.  I will send out a link by the morning of the meeting!
Our chapter is made up of amazing, action-oriented women who are positive & energetic collaborators. We invite you to register for an upcoming meeting and come check us out. Spread the word to others that may be interested in attending!
Please contact our Managing Director, Jennifer Wildgust, at This email address is being protected from spambots. You need JavaScript enabled to view it. for more information about joining our chapter!
We look forward to Rocking the Dot with you!
*Guests may attend one meeting per year
December Speaker: Amanda Hecker
When I retired from teaching in 2014, I knew that I wanted to do something with my retired life that would make a difference. Since I was a transgender woman, becoming a transgender and diversity educator seemed to be a natural progression. To that end, I started Diversity Training and Education. I enjoy working with groups that have an interest in learning more about diversity and inclusion as it relates to the transgender community. The size of my audience has been as large as 1100 persons and as small as 1! In my opinion, VOLUNTARY inclusion of folks who are living outside an organizations' comfort zone can only occur when the parent company has an understanding of that minority group.
EDUCATION IS THE KEY TO UNDERSTANDING!
I believe I can help with that.
TOPIC:  Transgender People in the Workplace
 YOU WILL LEARN:
1. What it means to be transgender?
2. Descriptive terminology pertaining to transgender people
3. The effect of transgender people within the workplace.
4. How to interact with a transgender person.
5. Most commonly asked questions.