11-9-21 11:30am EST Montgomeryville, PA Hybrid Connect: Kathi Szabo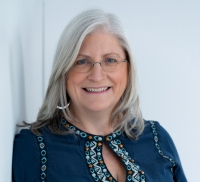 Polka Dot Powerhouse is all about connections! Come learn, network & be inspired by other area professionals. Guests* are invited to attend their first meeting for free. You must register to confirm your seat.   
We are so excited to be back in person!  For those of you that prefer zoom and/or would have to travel too far, we will be sure to include you via zoom.  I will send out a link by the morning of the meeting!
Our chapter is made up of amazing, action-oriented women who are positive & energetic collaborators. We invite you to register for an upcoming meeting and come check us out. Spread the word to others that may be interested in attending!
Please contact our Managing Director, Jennifer Wildgust, at This email address is being protected from spambots. You need JavaScript enabled to view it. for more information about joining our chapter!
We look forward to Rocking the Dot with you!
*Guests may attend one meeting per year
November Speaker: Kathi Szabo
Eclectic Well-Being helps successful people who have not prioritized themselves in years and placed their true ambitions on hold, leaving them feeling unfulfilled and stuck in the same routine day after day, learn new multi-faceted and holistic approaches to well-being, so that they can find more happiness and health, live life feeling confidant and comfortable in their own skin, achieve even greater success, and create a life of abundance.
We have found many individuals over 45 have spent most of the last few decades taking care of their children or career letting their well-being take a back seat. They wake up one day maybe realizing they are overweight, unable to do the things they used to do and feel like they are getting old way too quick. Or they wake up and wonder if they will ever do the things they dream of, having the life they kept seeing somewhere in the future, but now the future is here. Whether it's their dreams, their health, or their relationships, they feel stuck in a rut.
The reality is they can't see the forest for the trees. They focus on only one aspect of their lives at a time, not understanding that their health and well-being are tied together. That to have whatever they desire they need to make lasting changes and find a greater sense of purpose.
Eclectic Well-Being offers Transformational Coaching programs as well as our Exclusive Essnetial's Membership to hep take care of the Inner Self, the Outer Self and the Connected Self allowing our clients to live the life they desire with improved overall well-being.
TOPIC:  Mindset - 3 Ways to Create You, Your Business, Your Life!
 YOU WILL LEARN:
1- Two states of being - Primal and Powerful
2- How our mind works that causes us to have the same negative thoughts over and over
3- How having clarity is key to getting you what you want
4- The power of decision