The Missing Secret to Your Success - November Dinner Connect (6PM – 8PM PST)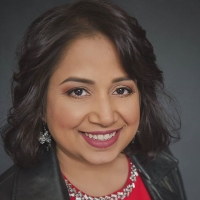 The Las Vegas Chapter of Polka Dot Powerhouse invites you to come to visit and meet like-minded women, to be inspired, while meeting women and entrepreneurs that want to connect and help each other grow professionally and personally. You will love this group of amazing women and we all share a common goal of "NO DRAMA".
If you're tired of going to networking meetings, passing your business cards just to get home and realize that you didn't make any real or authentic connections, then we are the group for you!
Be sure to register 24 hours in advance to be included on the meeting roster. You can visit a Dinner Connect meeting ONCE as a guest. After you visit, you won't be able to not help but become a member. Warning, connecting, and collaborating with action forward, positive women is addictive.
Location - Online via Zoom (Zoom link will be sent out 1 hour prior to the meeting with the roster.)
Please don't be shy! We'd love for you to be our guest, and bring a guest with you too. We love making new connections and relationships.
Featured Speaker: Seema Giri
Topic: The Missing Secret to Your Success: How To Hit Your Goals By Prioritizing Self Care
Points to be covered:
- How to Strengthen your belief in yourself and trust your intuition so you can choose the best path for yourself.
- How to Redefine Self-care and see the impact that it can have on your level of success in life.
- How to take action no matter what is occurring in your life and keep the momentum for long-lasting transformation.
About our Speaker:
Seema's extraordinary transformation from being bedridden with chronic pain to becoming a successful entrepreneur is the inspiration behind her bold mission to empower women entrepreneurs and leaders, the "Secret" to raise the bar and daring to have it ALL- A Holistic Success!
She shows them how to have a deeper connection with themselves and creates a strong health and wellness foundation so that they can be unstoppable in business and life.
Seema is a #1 International Best Selling, award-winning author and she has co-authored the book The Authorities with New York Times bestselling author Dr. John Gray, from the "Mars/Venus" series and spoken across two continents to various audiences.
Tips to Make Your Experience Awesome:
Register for the event 6 hours in advance, we want to be sure that you are included on the printed roster.
Plan to connect 10 minutes early to connect with the other amazing women.
If you would like to eat dinner while on the Zoom call, please go ahead.
The meeting will begin promptly at 6:00 PM
Save the Chat if using a non-mobile device. (Las Vegas Chapter Members, the chat will be saved and available in the Member's Only Facebook Group.)
First time using Zoom? Join a test meeting to try it out - https://zoom.us/test
The meeting will begin promptly at 6pm PST
Turn off phones, close programs that could distract you during the connect.
Meeting Details
| | |
| --- | --- |
| Meeting Start Date/Time | 11-12-2020 6:00 pm |
| Meeting End Date/Time | 11-12-2020 8:00 pm |
| Capacity | 30 |
| Registered | 3 |
| Remaining Seats Available | 27 |
| Speaker | Seema Giri |
| Number Hours | 2 |