Canada Online - Dec. 13th, 2021 11:30 am - 1:30 pm pst: Geraldine Zaharko -Let's build a Financial House!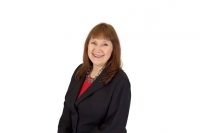 Join other ACTION forward women who gather as resources to support each other to reach that next level in all aspects of life.
WHEN: Monday, Dec. 13th 2021
TIME: 11:30 - 1:30 pm PST
WHERE: Join us via ZOOM (link will be emailed out to people the day before the meeting)
We follow a set agenda so come prepared to introduce yourself, represent your business, share news about you & post your links in the chat.
Each month we feature a different TOPIC with speakers who educate our attendees with their expertise (20 minutes)
Our speakers do not sell their products or services.
Meet our featured speaker - Geraldine Zaharko!
I'm Geraldine Zaharko - better known as Ger to my family, friends, and close clients.
I am passionate about this adventure we call life, and love without prejudice. I am blessed to be married to a man I truly call my best friend. We have two grown children, 2 small dogs and one big cat, all of whom are a constant source of life long vibrancy. Our son is my business partner and my Zen master. Our daughter, a cancer survivor, has been a source of many lessons for me to illuminate what is truly important.
I have been in the Financial field for over 25 years. I started part time to supplement our family finances for all the extras.  My husband made a good income, yet soon private school, hockey, and Irish dancing quickly added up. I decided on focusing as a full time mum, after facing down cancer, while I was learning the rules of the money game. I came to realize through my own financial education, that sadly, too many middle and low income families don't always understand how the money rules work.
One of my goals in life is to ensure that everyone has the benefit of the financial advantages available to them. Money can't buy happiness but I do know it can provide better choices and freedom. I feel my skills and knowledge, applied with the passion that drives me, can bridge that gap and help others pave the way to Financial Freedom.
In this interactive session you will learn:
1) Foundation of the Financial House: things to consider for a solid foundation
2) Account Types - RRSP / TFSA / RDSP / RESP / OPEN/ AND MORE
3) Debt
This promises to be an exciting meeting filled with fun, learning and growth. Looking forward to seeing you there! Register early as these meetings fill fast!!
*** Please note this is the only meeting before the holidays, so come dressed festively. Prizes will be awarded!!!***
Michelle Slaney-Trovato
Canada Connection Coordinator
This email address is being protected from spambots. You need JavaScript enabled to view it.
Meeting Details
| | |
| --- | --- |
| Meeting Start Date/Time | 12-13-2021 11:30 am |
| Meeting End Date/Time | 12-13-2021 1:30 pm |
| Capacity | 40 |
| Registered | 23 |
| Remaining Seats Available | 17 |
| Speaker | Geraldine Zaharko |
| Location | Canada Online |