Nov. 10th 11:30am PST - Crystal Obregon - Create Better Connections Through Positive Projection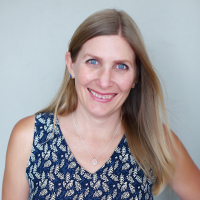 Our November speaker is Crystal Obregon: Create Better Connections Through Positive Projection
If you want the best from people, you must see the best in them and expect the best from them. You get what you look for. If you project positive traits onto others, not only do you notice those positive traits more often, but people also tend to live up to them.
In this interactive session, you will learn how you engage in the drive for connection and the most useful areas to apply it.
About Crystal
Crystal is a Certified High Performance Life Coach, lifelong learner and lover of the outdoors dedicated to helping women create an extraordinary life they love. She's the founder of The Extraordinary Life Tribe group coaching membership.
---
The Aptos Chapter welcomes you!
On the 2nd Wednesday of each month, join other positive, action-forward women who gather to support each other personally and professionally. We connect, collaborate, and lift each other up. There is NO drama or competition here.
We follow a set agenda, so come prepared to introduce yourself and your business, make connections, share celebrations, and post your links in the chat. We are a caring group that loves to learn, share, and laugh.
Each month we feature a different speaker who offers value to our members.
We also have a drawing each month for an Amazon gift card to acknowledge our members for Rocking the Dot by participating in our meetings.
See you soon! 
Meeting Details
| | |
| --- | --- |
| Meeting Start Date/Time | 11-10-2021 11:30 am |
| Meeting End Date/Time | 11-10-2021 1:15 pm |
| Capacity | 30 |
| Registered | 17 |
| Remaining Seats Available | 13 |
| Speaker | Crystal Obregon |
| Location | Zoom - link sent prior to meeting date |