San Mateo Business Connect 2nd Tuesday of December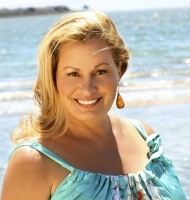 Today's Speaker is Petalyn Albert!!
She will be sharing.... Leverage Flow like Pro & Bust Nagging Blocks to Outstanding Performance in 2018 & beyond!
Description:
What's your biggest block to living the life you want right now?
Exactly! Sometimes we know. But other times if we knew, then it might not be a block. In just minutes NLP and quantum linguistics, and flow dynamics, can remove life-long blocks to success. Come hear why her clients swear by her work.
Petalyn Albert is the creator of Adaptive Autonomy; a method of working with the unconscious and body-memory using a complex combination of modalities designed to spark actual results in her client's lives. She is currently known best for training her clients in usable NLP and mental agility training to take charge of their thought and behavior patterns. Clients who seek her services are small business owners, academics, scientists, therapists, and C-level executives, all of whom are striving to keep their thinking sharp, their vision clear, and their baggage empty.
She works closely with small multi-million dollar companies and their leadership, to successfully increase both engagement and productivity. That said, it is women who secretly carry their heaviest burdens on the inside while still managing to strive, to love, and to maintain a kind and generous heart, who inspire her work the most.
Petalyn is a certified CTI graduate, a certified divorce coach, a graduate of Tony Robbins Mastery University, a certified Practitioner in Time Dynamics, Neurolinguistics Programming, and Quantum Linguistics, and several other certifications in the healing and bio-hacking fields, however, she is most proud of all her clients' raving successes and changed lives.    
Come learn, network, and be inspired with other area professionals, business owners, entrepreneurs, and visionaries. 
We open for registration at 11am and ask that you be there no later than 11.15 so you have a chance to mingle a bit with the members and other guests before we sit down at 11.30 for lunch and our agenda.
We know you will love our agenda which not only gives you a chance to introduce yourself to all of us, but you also hear the same from each of us, plus we talk about collaborations and celebrations, who have what events coming up, maybe somebody needs help with something etc. etc. Additionally, we have a speaker each month, who will present on a topic which will educate and benefit us all, whether that be in our businesses or personal lives.
Purchase your own lunch. Limited seating! Only those who register are confirmed a seat. Spread the word to others who may be interested in attending. 
Please contact Managing Director Catherine Miller at cmiller518@yahoo.com or 650-814-0063 for more information. Hope to see you there...it's time to connect!
Meeting Details
| | |
| --- | --- |
| Meeting Start Date/Time | 12-12-2017 11:15 am |
| Capacity | 30 |
| Registered | 15 |
| Remaining Seats Available | 15 |
| Location | Mimi's Cafe |