November Sisterhood Connection - Tracy Lee Davis, Zing Pop Social Media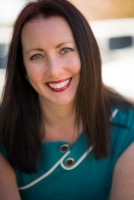 Our November Meeting will include Speaker, Tracy Lee Davis, Zing Pop Social Media
5 Simple Ingredients for Email Marketing Success: Creating an effective email is easy, you just need a recipe! Learn how to create emails that stand out, get opened, and bring you more business. You'll leave with a better understanding of how to create powerful emails and a cheat sheet to help when you get home. 
PLEASE NOTE THE CHANGE IN LOCATION FOR OUR MONTHLY MEETINGS!
We will now be meeting in the back room at Betto's Bistro on Monterey, between 2nd and 3rd street. There is limited parking in the back behind the building or you can park in the garage on 4th street.
Information regarding the lunch menu and costs please click here. Please be prepared to bring cash or check. Bring a friend!
The Morgan Hill/South County Chapter is a very lively, active chapter with about 35 members. Our members come from Morgan Hill and surrounding South County communities. We, currently, offer 1 Connect Meeting monthly. 
Our members are very active, especially at our Dot Socials, because they love PDP so much; they just want to get together to have fun!
You can visit us as a guest ONCE and of course, once you visit, you will want to become a member. Warning, connecting and collaborating with action forward, positive women is addictive.
Do I have to pay and/or join before I visit or join? No you just pay for your lunch.
The meeting starts promptly at 11:30 (be sure to be there by 11:15 to meet some wonderful women)
To see more about our individual chapter feel free to join our facebook page https://www.facebook.com/MorganHillSouthCountyDots/
Ask us about the discount to join our chapter and the gift waiting for you when you do join. 
You're going to love it here!
Beth Walker

Managing Director

408-858-1317

BethsDotsRockMH@gmail.com