August Afternoon Connect at PLexpod!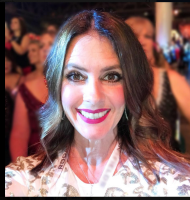 Join us for the August Afternoon Connect at Lenexa Plexpod!

Come learn, network, and be inspired with other area professionals, business owners, entrepreneurs, and visionaries.

There is plenty of parking.
Our Guest Speaker  this month will be Natalie Gagne, our own Events Coordinator.
Natalie will be sharing some exciting new ways to build your business online.
"Social Media Strategies and Automation to Grow Your Business".
Social mingle time 11:30-12
****Purchase your own meal and drink and bring to the connect or eat before!****
(There are no food options at the Co-Working Space) See a list below.
Coffee and water is provided.
Our Meeting will begin promptly at 12Noon and ends at 2PM. Please arrive by 11:45 to mingle beforehand.
We meet in the large glass circular conference room, right off the front reception area.
Throughout our program there are several opportunities to mention what you are up to: Introductions, Celebrations, Events & Sales and Collaborations
We have a marketing table where you can place  business cards, event fliers and catalogs.
Nothing gets passed at the table.
We can't wait to connect and get to know you better!
***As a member of Polka Dot Powerhouse You may use the co-working space on the day of our event for other meetings or just to get out of the house. Schedule a 1-1 connect here before or after!***
Food  options and Directions:
Plexpod Lenexa is located 15 minutes south of downtown KC at the intersection of 435 and 35N/69N
Lenexa Plexpod is located at 10000 Marshall Dr, Lenexa, KS 66215
https://www.plexpod.com/   1-844-Plexpod
***As a member of Polka Dot Powerhouse You may use the co-working space on the day of our event for other meetings or just to get out of the house. Schedule a 1-1 connect here before or after!***
Lunch Options nearby or that offer Free Delivery:
Grinders Stonewall: 10240 Pflumm Rd Lenexa, KS 66215 (913)888-2000
Black Dog Coffee House & Ibis Bakery :12815 W 87th Street Pkwy Lenexa, KS 66215   (913) 495-5515.  http://www.bdcoffeehouse.com/
Lenexa Public Market: 8750 Penrose Ln, Lenexa, KS 66219 (913) 477-7516. http://www.lenexapublicmarket.com/
Holyland Cafe: 12275 W 87th St Pkwy. Lenexa, KS   66215
Tel - 913-310-9911   http://holylandcafe.com/
Free Delivery to Plexpod: ( allow 45 min for delivery to arrive by 11:45AM)
Chuy's (Texmex) (913) 397-0891
Zoes Kitchen: ( sandwiches, mediterranean )(913) 492-4286
Potbelly Sandwich Shop (salads, sandwiches) (913) 660-0351
Meeting Details
| | |
| --- | --- |
| Meeting Start Date/Time | 08-28-2019 12:00 pm |
| Meeting End Date/Time | 08-28-2019 2:00 pm |
| Capacity | 30 |
| Registered | 30 |
| Remaining Seats Available | 0 |
| Location | Plexpod Lenexa |