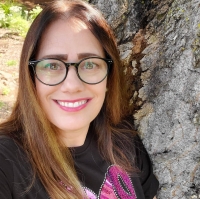 The Haverhill Area Chapter of Polka Dot Powerhouse would like to see you! Come learn, network, and be inspired with other area professionals, business owners, entrepreneurs, and visionaries!  
New Members are welcome and can join and guests will be treated to one free event.
Speaker: Wendi Giuliano
Title: How to get in touch with your inner Wonder Woman
Description: Ever notice how Wonder Woman is a woman of action? She sees a situation and the voice inside her head tells her to go, run, do. She doesn't waste time with negativity, insecurity, doubt or worry.
What is your inner voice saying to you? Does this voice propel you forward to reach your dreams or stop you in your tracks? Join us and find out what you are capable of and the action steps you will take to find your passion and joy in life. We all have a bit of Wonder Woman inside us and now is the time to unleash her!
For lunch there are pre-selected menu items at $23 inclusive, pick one when you arrive that day.

Seating is limited, do not delay to register! Only those who register are guaranteed a seat! Feel free to come 30 minutes early to network and mingle!
Meeting Details
| | |
| --- | --- |
| Meeting Start Date/Time | 01-08-2020 11:30 am |
| Meeting End Date/Time | 01-08-2020 1:30 pm |
| Capacity | 30 |
| Registered | 22 |
| Remaining Seats Available | 8 |
| Location | 110 Grill |