PDP International Online Zoom Lunch Connect-November 30 (11 am CST)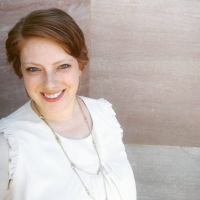 We would love to see you join us! Polka Dot Powerhouse is a community where like minded women and women identified individuals come together to learn, network, be inspired and empower each other personally and professionally. 
New Members are welcome and can join along with guests, who we treat to one "free" Polka Dot Powerhouse Meeting! Simply register below to get the Zoom link!
Speaker: Melanie Yodkins
Topic: When an Email Just Won't Do - public speaking tips for the happy zoom attendee
Description: When you're asked to speak, read aloud, or give a presentation, does your stomach bottom out? Do you start sweating a little bit? Let me show you how to be an effective, confident communicator so that your message is heard and understood. We'll talk about body language, how to engage, information content, the anatomy of a presentation, and speaking with clarity and poise. We'll cover avoiding fillers, using pauses thoughtfully, making sure your word choices are the perfect fit for your audience, and, most importantly, that you stay you through it all! 
Takeaways:
Preparation for Public Speaking
Taking Inventory of Your Body for Good Communication
Speaking with Your Own Voice (not a customer service voice)
Meeting Details
| | |
| --- | --- |
| Meeting Start Date/Time | 11-30-2021 11:00 am |
| Meeting End Date/Time | 11-30-2021 1:00 pm |
| Capacity | 50 |
| Registered | 49 |
| Remaining Seats Available | 1 |
| Location | Online |