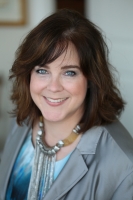 Join us to learn, network, and be inspired with other area professionals, business owners, entrepreneurs, and visionaries! Chapter or Visiting Members are always welcome! New or prospective members can join us at www.polkadotpowerhouse.com. Come prepared to tell us about your passions and why you are doing what you do, come ready to celebrate you and your accomplishments, and come ready to collaborate with a Dot or two.
We are excited to announce we now offer hybrid meetings! You have the option to attend the meeting in person or via Zoom. All registered attendees that are attending via Zoom will receive the Zoom link by email the day before the meeting.
Note: Please indicate on the comment section of your registration whether you are attending via Zoom or in-person.
Featured Speaker: Lisa Duke with Lisa Duke Coaching
Topic: Reduce Your Weight and Increase Your Business

Takeaways: Many female business owners put themselves on the back burner as they start their businesses. But prioritizing ourselves can actually help us take our businesses to the next level by giving us more energy.
Additionally, the lessons learned about how to manage our minds on the weight loss journey carry directly over into our businesses, improving our attitudes, our relationships, and our productivity. Learn more with certified life and weight coach Lisa Duke.
Lisa Duke helps women business owners lose weight so they can have better health and more energy. She's used what she teaches to lose 50 pounds and to run two businesses in 4 days a week.
Ms. Duke is a certified life and weight coach through The Life Coach School. She is an Accredited Financial Counselor® and Financial Fitness Coach® through the Association for Financial Counseling, Planning, and Education (AFCPE®). Lisa is also a ThetaHealing practitioner and tarot card reader.
Lisa believes that once women business owners learn how to take charge of their minds, they will be freed up to achieve their potential and help create a purpose-driven and people-centric world.
Lunch is $20.00 (cash or check only - to be paid at the meeting).