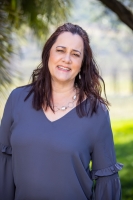 Join other ACTION forward women who gather as resources to support each other to reach that next level in all aspects of life.
WHEN: Monday, Nov. 8th 2021
TIME: 11:30 - 1:30 pm PST
WHERE: Join us via ZOOM (link will be emailed out to people the day before the meeting)
We follow a set agenda so come prepared to introduce yourself, represent your business, share news about you & post your links in the chat.
Each month we feature a different TOPIC with speakers who educate our attendees with their expertise (20 minutes)
Our speakers do not sell their products or services.
Meet our featured speaker - Marie Rios!
Marie creates Interactive, Fun, Engaging Virtual and Live Events in the San Francisco Bay Area, Wine Country, and, now internationally with ease and efficiency. She lives with her 83 year old Mom who is her best friend and her adult son. They love to have fun!
Maire lost my brother at the age of 34 and he was a chef. He inspired her to start her own business and he helped her find her passion to create amazing and wonderful events. She was able to turn a very sad situation into a wonderful business. Her greatest enjoyment comes from working with wonderful clients for whom she has the privilege to create authentic experiences in Sonoma, Napa and the greater San Francisco Bay Area. Helping clients create virtual, corporate and non-profit events is what lights her up. You create the passion for Marie, and she turns your vision into reality.
Growing up in the San Francisco Bay Area, developing and practicing my skills locally for many years, Marie has formed strong relationships with some of the best professionals in the industry.
In this interactive session you will learn:
1. Upscale Your Online Event using Interactive Activity Ideas
2. Platform/Dashboard - Do you need it?
3. Technology Tips without all the tech.
This promises to be an exciting meeting filled with fun, learning and growth. Looking forward to seeing you there! Register early as these meetings fill fast!!
Michelle Slaney-Trovato
Canada Connection Coordinator
This email address is being protected from spambots. You need JavaScript enabled to view it.