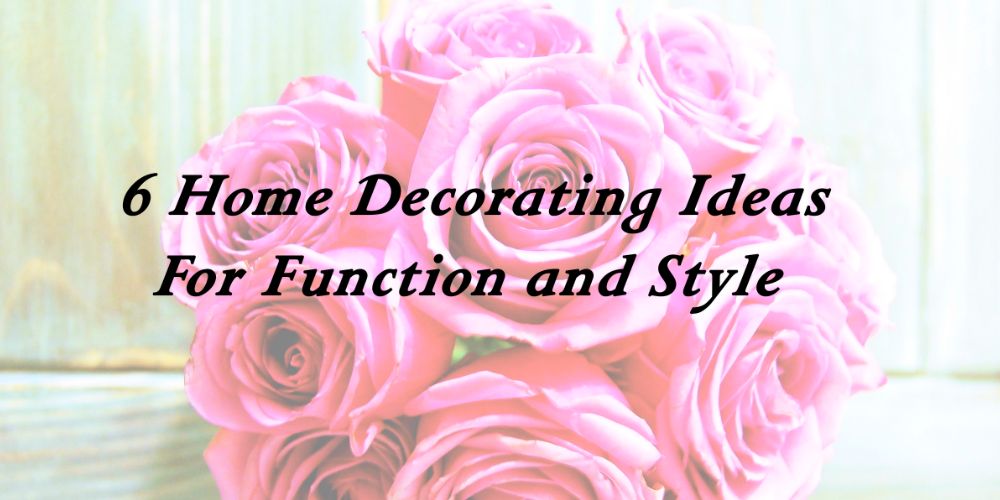 Frank Lloyd Wright once said, "Form and function should be one, joined in a spiritual union."
While not everyone envisions the relationship between art and function on the same scale as this esteemed architect and interior designer, women can appreciate the spirit of his words now more than ever.
With clients, meetings, deadlines, social media engagement, families and households packing schedules, functionality at home is near and dear to most female hearts. We are busy heading towards our goals and measuring our ROIs along the way; it makes sense that our home design style reflects this.
On the other hand, we girls never stop loving our pretty things. After all, "a thing of beauty is a joy forever," as the poet Keats aptly penned. But, if you are like me, you may attach the addendum, "as long as it pulls its weight in some way!"
A beautiful home is wonderful; a beautiful, practical, highly-functional home is even better.
The good news is that it's easy to accommodate the best of both worlds. With patience and thoughtfulness, you can create a home environment that complements and assists you on your particular journey.
If you need a spark of inspiration along the way, here are 6 home decorating ideas that have both function and style.
Display Your Pretty Plates.

Have a big blank space on your dining room wall? Buy plate hangers and exhibit those heirloom or collector plates you've always loved but have never known what to do with. They provide color, interest and, when fellow Dots connect at your house over cookies and coffee, they come off the wall and report for duty.


Create A Photo Gallery Wall.

We love family photos because they remind us of treasured memories, the people we love and the ancestors who paved the way. The way they are displayed, however, can be make family photos either underwhelming or overwhelming. Consider creating one gallery wall for special familial pics. You can even switch the photos out on a regular basis to give everyone a turn in the sun. Try to achieve balance and symmetry by using similarly scaled frames, large, dramatic mats, or black-and-white photos. Sometimes, intentional and yet controlled chaos also looks beautiful.


Use Chalkboard.

With the availability of chalkboard paint at any home improvement store, whole walls can be transformed into stations for art and functionality. Perfect for capturing menus, task lists and daily reminders, these message boards also provide space for rainy-day games for the kiddos (think Hangman, Pictionary or Tic-Tac-Toe) or love notes between family members (it could happen, right?) On a smaller scale, convert an old picture frame into a chalkboard. Make sure to paint or decorate the frame in a way that expresses you. Then, write that to-do list!


Organic Centerpiece.

Some women have a knack for creating breathtaking centerpieces out of anything. If you are not one of them, do not despair! Dress your table with items that are readily available, such as flowers from the garden that flood your dining room with fragrance. Or a big bowl of colorful fruit that is lovely to gaze at and also serves as a reminder to snack wisely. These organic options for your table are both exquisite and life-giving.


Create Boundaries

Library books, blankets, throw pillows, games—we love and need them for our daily comfort and happiness. Sometimes, however, they congeal into a big blob of "stuff" that moves throughout our house, creating energy-zapping messes and chaos. To ensure the items in our life don't become "stuff," create boundaries. A giant basket next to a couch can have a dramatic effect on the room's presentation while creating boundaries for the library books. An antique ladder, leaning against the wall, is a unique style statement—and it holds the blankets we adore for movie-night snuggling.


Install Beautiful Lighting.

Photographers, home designers and artists all know this—lighting really does make all the difference. It's functional, and it can be a beautifully sculpted piece of art. Make sure there is plenty of light in your home for performing daily tasks, but also leave room for lighting that creates atmosphere. Low-light lamps in the evening help to calm overstimulated senses. A beautiful chandelier over the dining room table provides illumination and artistic expression. Strands of outdoor lights on a patio define another space for entertainment while keeping the mood casual and intimate.
With many women working out of their homes, functionality is undoubtedly a must-have. Find opportunities to turn function into an art form—you might be surprised and delighted by what you are able to do.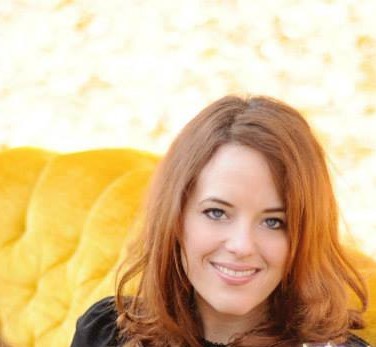 Tia Osweiler is a Minneapolis-based blogger and freelance writer focusing on DIY and home projects, food, travel, photography and lifestyle. You can check out her blog, Cherish Life_Style at www.cherishlifestyle.com. She has four children and, with her husband Brian, also enjoys designing, building and upcycling furniture and home décor.