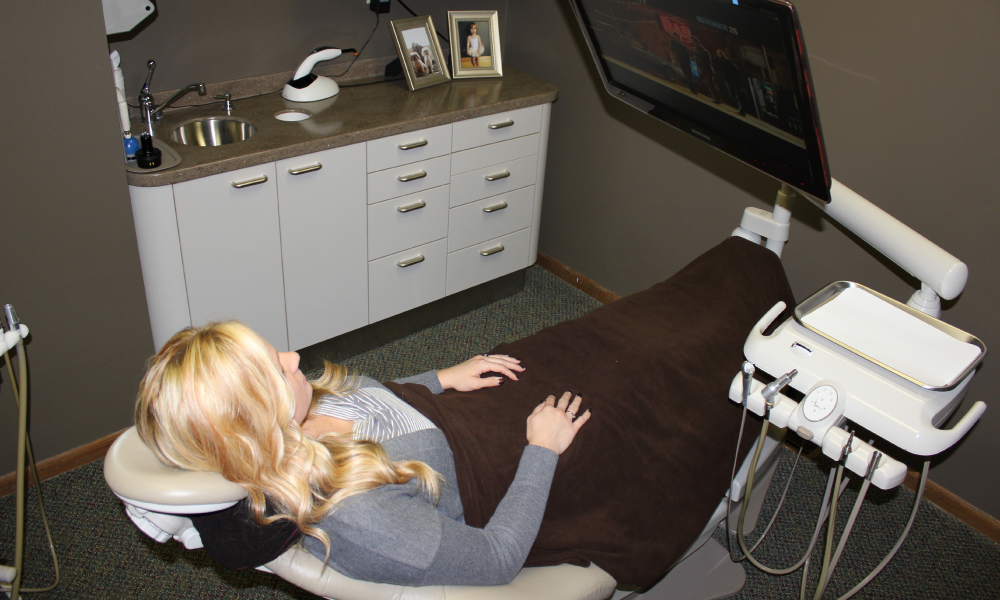 I am honored to be a guest blog writer for Polka Dot Powerhouse! There are so many intelligent and established women in this group. I am hopeful that I have something to write which may be of benefit to you or someone you know.
With my background in psychology (I have been a practicing school psychologist for the last seven years) and experience working in the dental industry with my husband, I thought I would write about dental fears and phobias. I don't get through many conversations with prospective patients without hearing, "I do not like going to the dentist!" This is a real and serious problem as it prevents many people from obtaining necessary dental care or even maintaining their oral care by getting routine cleanings and exams.
First, let me address the few of you that do love getting your teeth cleaned. I know you are out there and you probably have very healthy teeth with a limited history of dental problems. You are awesome! You are a great patient because you happily go to the dentist and enjoy your dental visits. That brings dental professionals a smile knowing their services are enjoyable to you.
The rest of the population usually is not quite so eager. Why is this? There is story after story about painful dental work that many people experienced as children. A dental assistant or one of our parents might have held you down while the dentist drilled away in your mouth. You might have been nervous about the strange noises, smells, and sounds. The lab coat and all the gadgets might have intimidated you. It might have hurt. A lot.
Technology didn't make some of the procedures needed too comfortable and dentists didn't have as much training about how to make things more comfortable for patients. Because of that, this blog article is not a self-help guide for you to overcome your dental fears with psychological tricks, because, honestly, I don't think you are the problem. The problem is the industry! So many people do not realize that dental care doesn't have to be terrifying or painful. That is my mission!
There are a few things that can make a big difference in a positive dental experience:
Relationships - As dots, we all share the belief that having meaningful connections with people is the key to having a successful business (and life!). The same is true for knowing, feeling understood by, and feeling cared about by your medical professional. It helps your anxiety level when you can walk into a dental office and see the same faces who you have come to know, like and trust. In turn, when these professionals know and like you, they are going to take extra effort to help you feel comfortable. It can also ease your mind to know that you can talk to the dentist about your concerns, at your appointment or after hours. Search for an office where you get this feeling and this type of treatment.
Atmosphere – Dental offices can look and feel very sterile and well, clinical. After all, it does need to be clean and have the necessary equipment to do a wide array of dental procedures in one place. However, the atmosphere can feel drastically different with a few touches. The colors and décor can be such that patients feel more like they are at home or even at a spa rather than on an operating table. Distractions such as music and television can be used to take the mind off the procedures being performed. The use of pampering such as massage chairs, heat, blankets, pillows, and neck wraps can also change the feel from surgical and scary to warm and welcoming. Again, search for an office where you get this feeling and this type of treatment.
Time – There are many ways that time impacts the dental experience. When the dentist or hygienist has taken the time to get to know you and understand your concerns, anxious feelings are reduced. When a dentist takes his or her time, the patient's body has time to react to the anesthetic, which numbs the area being worked on so that the patient does not have a painful response. By slowing down the release of the anesthetic into the body, the shot becomes very minimally painful, if painful at all. Some patients have trouble getting numb. The dentist in this case may not have found the block or needs to wait longer until the area has no feeling.

Another component of time is having positive dental care start earlier in the life span. The American Dental Association and American Academy of Pediatric Dentistry now recommend a child's first dental checkup by the age of one, compared to the old recommendation of waiting until age three. The problem with waiting is that there may be habits that have done damage by the time the child is three (lack of, infrequent, or improper brushing, putting to bed with a bottle, pacifier use, etc.). When a child visits the dentist at age one, the parents are educated on healthy habits for their child's oral health. If there are problems (many children develop cavities as early as the age of two), the child will now need to receive more invasive care than simple exams and cleanings. This means he's going to get a shot and experience drilling and this can be very scary for a small child, especially one that is not familiar with going to the dentist. This starts off those early experiences much more intensely and potentially negatively than they would need to ideally be. Giving your child a year or two of positive, no-big-deal visits under their belt starts off a healthy perception of the dental experience that he can carry through his life. Maintaining exams and cleanings can also help to prevent problems so that fillings and other procedures are not needed.
You and your family deserve to have positive medical experiences. Instead of fearing dental appointments, use them as a way to relax and catch up on valuable "me time." With the right office, you can learn to enjoy going to the dentist!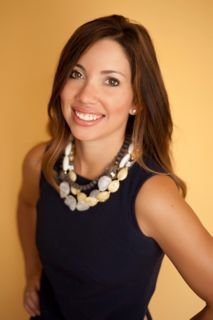 Jessica Martin has been a member of Polka Dot Powerhouse since July of 2014. She owns Martin Dental in Eau Claire, WI with her husband, Dr. Tony Martin. She is the mother of a three-year-old little girl and two Maltese mixes. She keeps busy helping with the dental office as well as working as a Director of Special Education and School Psychologist for the Rural Virtual Academy. Jessica enjoys reading, boating, and being outdoors.