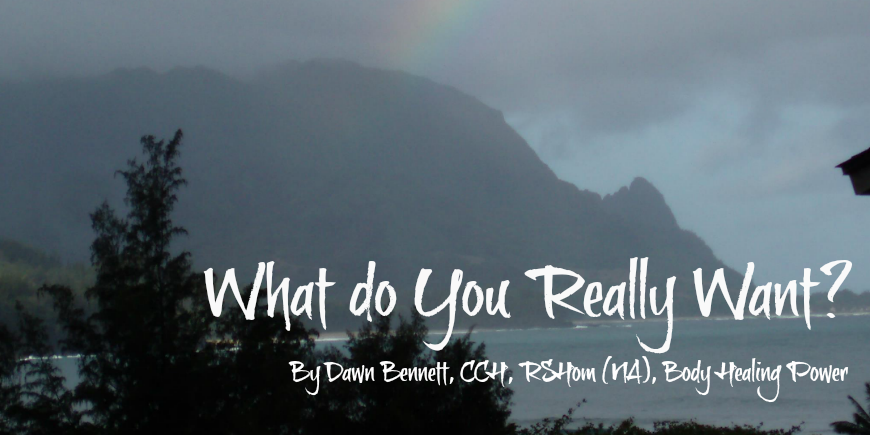 The concept of focusing on your goals to achieve what you want in life has been around for a long time in the business and personal world.  I was taught that a goal has to be certain things and has to be measurable.  It has become more and more clear to me in the last few years that my 'Measurable Goal' is usually created by something I want to Feel, Experience, or Be.  In the last year, it has become even more clear that it all boils down to how I want to FEEL.  In other words, if I want to make more money, not only is it so I can go somewhere and do something fun with my nephews, my family, or for my own peace and calm, but it so I can FEEL the joy of seeing my nephews giggle.  So I can feel the lightness of spirit of knowing that I am in Sweden with my mother on her bucket-list trip.  So I can feel the peace in myself as I hike to half-dome in Yosemite National Park.
So what do you really want?  If you want better health, why?  If you want to be out of pain, why?  What does being pain-free get you? 
An even better question for many is: 
What does Staying in Pain get you?
As we move through life, we subconsciously learn and absorb beliefs such as: being emotionally stuck gets us the comfort of not having to make hard choices, or 'it's easier to not speak my mind,' or 'speaking my truth creates problems,' or 'if x hurts, I won't be expected to do y, (which is great, because there's an excuse not to fail!)'
So, what excuse, belief, or idea has held you back from doing what you REALLY want?  Whether that be exercising, eating better, taking more time off work, buying something for yourself-what is holding you back?  Then take a peek at how you are benefitting from NOT doing. 
For example, it has been easier for me in the past to refer to technical articles on how massage can help certain types of pain, or how homeopathy has a strong history of healing illnesses.  It is easier for me to reference the experiences of others, because I don't have to risk being vulnerable.  I don't have to risk being attacked for my beliefs, being told I am weird  (or other things) for being intuitive, or losing my ability to practice for implying I am "treating" or "prescribing" something.  These fears have impacted how I talk to all of you about what I do, and has limited not only my own potential to help you, but has possibly limited your access to resources that could have helped so many people.
So this month, not only do I continue risking by stepping further into view, but I also challenge you to encourage those around you to do the same, and then compliment them when they do something out of the box.  Let's support each other in our growth and beauty and light in a way that empowers us all to be the amazing women we are.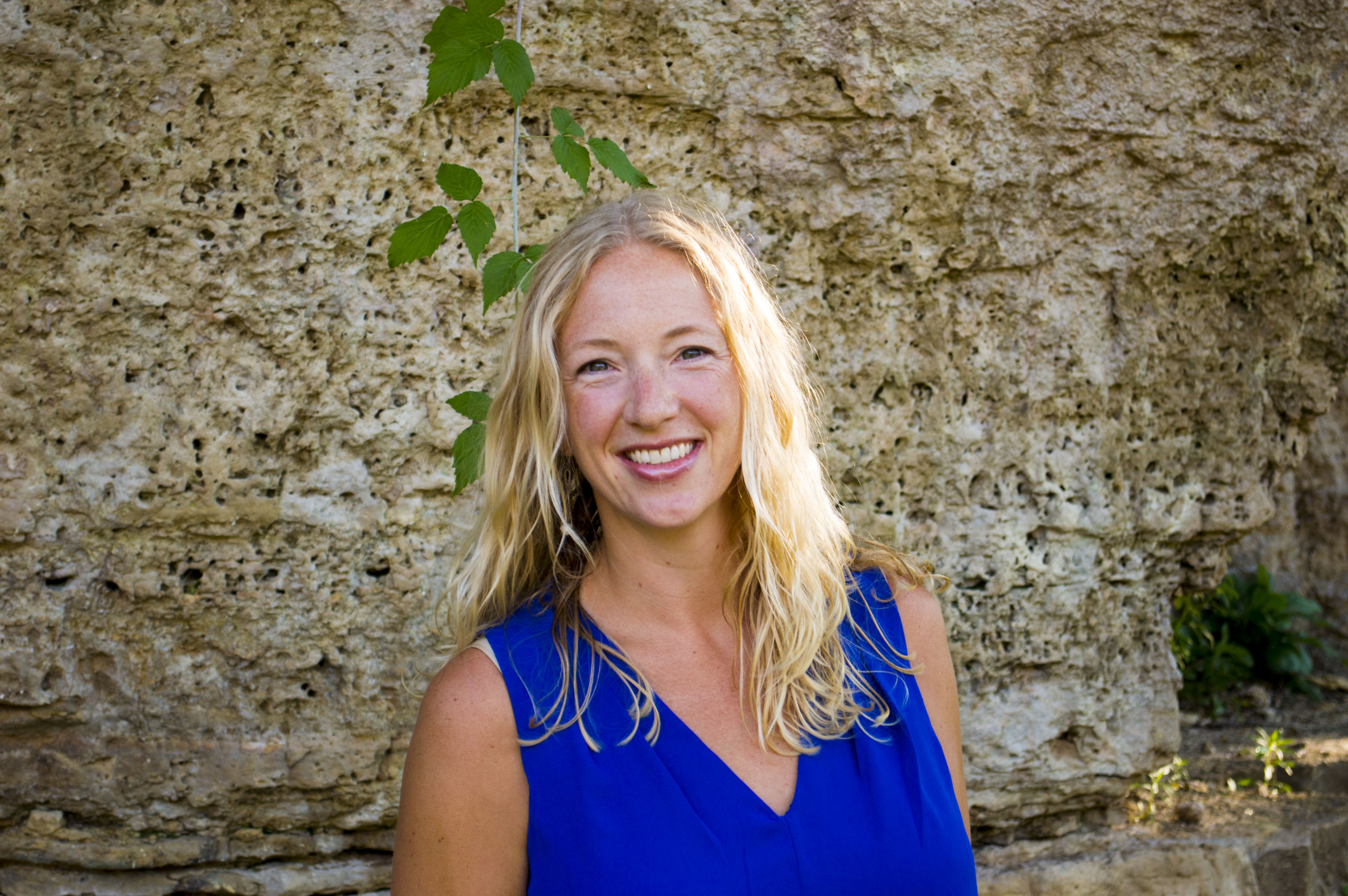 Dawn Bennet, CCH, RSHom (NA) is a member of the Hastings / South Metro, MN Polka Dot Powerhouse chapter and the owner of Body Healing Power located in Red Wing, MN and Mahtomedi, MN. Dawn's love of helping others heal stems from her 18+ years of working with natural medicine, teaching, and watching people make sense of things in a different way. As a homeopath, she is passionate about helping you find your "stuck spots" so you can make a conscious decision to move forward in life, align with your strengths, and step into your highest potential.  As a massage and CranioSacral therapist, she believes that when you tap into your deepest internal wisdom, it is easy to find the root cause of any physical, mental, or emotional symptom.  Then, she can help you release trauma out of tissues, let go of limiting beliefs and destructive patterns, and help you use the tools that fit your lifestyle to enhance these changes. 
She loves educating people on possibilities and helping them see themselves, others, and situations in a different perspective, if even only for the moment. She brings additional impact through sharing her own experiences and the successes of others. She also offers 30 minute complimentary consults to people who want to expand their toolkit.