Easily Discover Your Ideal Clients and Enjoy Greater Profits
Do you know one of the biggest stumbling blocks to growing most businesses? It's having the right type (and amount) of clients. Too few and you struggle to pay the bills, too many and you struggle to provide great service.
This post is for you if you're ready to enjoy a more fun and profitable business with a steady stream of YOUR ideal clients.
Do You Think, Any Client is Ideal?
You may be in this spot right now - especially if you've recently started your business. Yet, here's why it's worth taking a deep breath and re-focusing for minute. What do you do BEST?
This is ESPECIALLY true if you're overwhelmed with marketing tactics and have no idea how to get started.

In a minute, I'll share a quick exercise to help you define your ideal client. First, let's look at two ways this simplifies your marketing.
Reason 1: Your Message –
When you know who you're talking to and how you solve her problem, it's super easy to make sales.

That's because you know what her problem is and how your solution solves it. You can have a simple conversation with her and show her the solution.
Which is easier to understand? "If you're a woman over 40 who has tried everything and can't seem to lose those 15 pounds, I can help you finally shed them without giving up the foods you love." vs. "I help busy people lose weight." The first one is super clear don't you think?
Reason 2: Finding Them –
If you know exactly who you help and how you help them, it's easier to find them. If you're an executive coach who's usually hired by HR directors then it makes sense for you to attend HR conferences, write for HR publications, and grow your network of HR professionals.
Whereas, having a target market of "busy moms" isn't specific enough and will ensure you spread yourself too thin.

Are you beginning to see how this works?
Here's a Common Mistake, When You Market to "Everyone" You Market to No One 
And I know it's scary to plant your flag and say, "I work with...."
You might worry about limiting yourself, or choosing the wrong type of industry/business. These are common fears. After all, if you're in business for yourself, you want more business, right?
Well, yes and no.
Here's why I say that, because if you spend hours every week working on tasks that are not in your "zone of genius," then you're losing money. It's that idea that you're spending too much of your time on $20/hour tasks rather than $500/hour tasks.
Or maybe they're high value tasks but they don't come easily to you and you'd be more profitable hiring a contractor to do that aspect of the business. 

When you focus on what you do well and who you do it for, you're able to be specific and spend more time in your "zone of genius." You can craft a marketing plan, implement it and track the results so your business grows.
Here's an exercise to help you get Client Clear.
Write down all the questions your prospects ask you. If you don't know, get on the phone with a few and ask them. Where do they struggle with xyz? Would it help them if ______(describe your specialty.) 

Once you have 15 or more questions, look at the similarities. Describe (to yourself) the types of people who are having these struggles, age/income/industry but also, think about their mindsets. Some people have a CEO mindset and want to outsource everything while others want a guide to help them do it themselves.
Which match best with your core service?
HINT: If it helps, think of it as your ideal client "right now," not next year but right now. She'll shift over time as you evolve and that's ok. You goal is to define her as much as you can now, allow her to take shape and propel your business forward.

Once you set some boundaries for yourself, you can streamline your marketing because you know where she spends time. You can develop a workable marketing strategy and a few tactics that you will implement.

Your marketing strategy may be that you want 10 new clients by March 1, 2017.  Now that you know who you're looking for, then you can establish the way you're going to go about bringing those people into your world.
That's the power of choosing an ideal client!
Do you want to know more? Download these 11 questions to help you get Client Clear ™
https://writewordsmarketing.leadpages.co/clientclarity/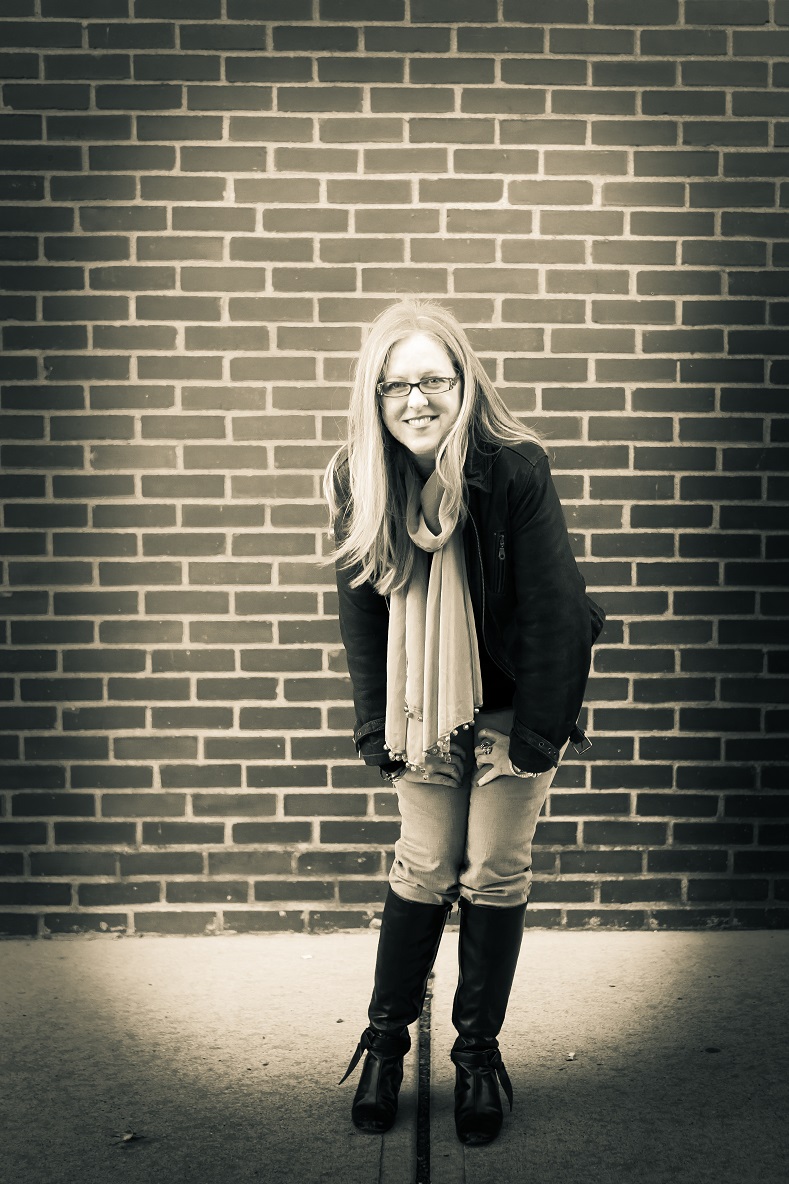 Jen Phillips April is a member of the Montgomeryville, PA Polka Dot Powerhouse chapter and the owner of Write Words Marketing. She works with inspired entrepreneurs who struggle with writing sales-worthy copy. She especially LOVES writing killer email sequences for launches so her clients can focus on their strengths and not worry about learning yet another skill set. When she is not working with her fabulous clients, you'll find her reading a novel, practicing her Down Dog or cooking up a delicious meal.