Ever wonder where you'll meet your next customer? Well, keep yourself open to opportunities and you could find one sitting right next to you.
I was at a literary event at which I was scheduled to read some of my flash fiction and poetry. My friend and I sat at a table, chatting before things got underway. A man who looked familiar walked in and, since the organizer was busy, I let him know he could sit anywhere he liked, and that there was room at our table if he was interested.
We did introductions and I remembered him from a video project I had done 15 years or more prior. We spent some time catching up and in the process, discussed a couple potential documentary projects rooted in some work he'd been doing. We ended up collaborating to plan and raise funds for the project, which we completed last year. A chance meeting developed into a multi-award winning project.
Another time, I made an unexpected connection while aboard a shuttle taking me from Santa Fe to the airport in Albuquerque. My travel companion sat up front with the driver, and I sat in the middle seat with a woman wearing a lovely, bright colored coat. While we waited for our drive to begin, a man behind her asked her what had brought her to town, and she said that she is a life coach and had been there teaching a workshop on Deep Coaching. As they continued to chat she also mentioned that she lives in Columbus, Ohio.
Now I was tired, and it would have been all too easy to zone out and remain unengaged, but my innate interest in people pushed forward. A few minutes after we were on our way, I asked the woman how long she had lived in Columbus. We started chatting about the arts scene there. I mentioned that my aunt was a dean at OSU until her retirement a few years ago. Turns out the woman in the bright coat also does some teaching at OSU.
We continued to chat and she asked what I do. I told her that I'm a freelance writer/director/producer and described some of the projects I've worked on over the past couple of decades. Small world: she had a video project (or three) that she needed help with. We made plans to get in touch when we both get back to our home bases to see if we could make something happen.
Serendipity? Maybe. But if I hadn't been open to opportunities in both cases, these potential projects would have gone quietly out the door, unrecognized.
Polka Dot Powerhouse is, of course, a great way to encounter opportunities for business, personal growth, friendships and more. Fully participating will surely help you move toward and meet your goals.
Opportunities are all around us, every day. We just need to recognize them and act on them. Where will your next opportunity be recognized?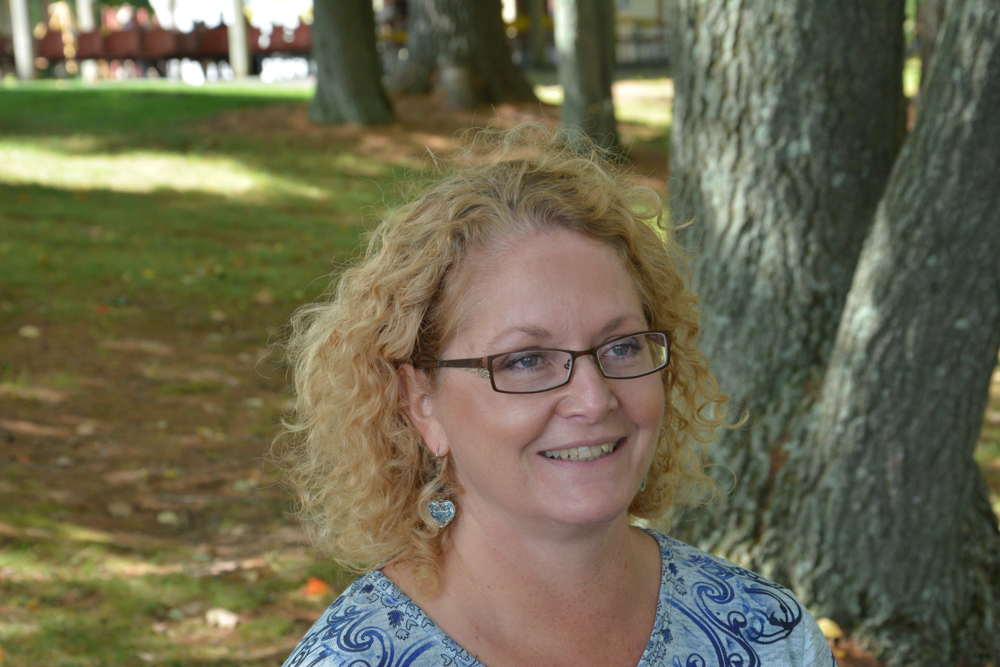 Susan Reetz is a member of the Stevens Point, Wisconsin Polka Dot Powerhouse Chapter and chief creative at Clear Focus Media, LLC. She has been helping business, nonprofit and government clients meet their communication goals by creating engaging video, web and print content for over 20 years. Her scriptwriting and producing work has earned numerous national and international awards. Susan enjoys meeting new friends and helping others find success. In her spare time, she likes to spend time with family and friends, go geocaching, write poetry and flash fiction, read all sorts of things and watch movies. www.ClearFocus.Media