Tip 1: Identify Your Inner Critic
We all have that inner critic, that voice that runs in our head and tells us lies about ourselves. It creates a phony story about who we are and who we are not. Close your eyes, find that Inner Critical Voice. It should not be hard. If that voice had a name what would it be? If that voice had a face what would it look like? Does that voice have an origin from your childhood? You must identify this voice, and become familiar with its language.
Disarm this voice with humor by giving it a dismissive name. This is an effective tool for shutting it down. The name I have for my inner critic is "The Itty Bitty Shitty Committee." I have worked hard to identify its members. I am now an expert at adjourning their meeting! It is almost impossible for them to hold a meeting in my head anymore due to their silly name.
Tip 2: Get Into Your Body
I cannot stress enough how important it is to utilize a Mind/Body Technique. These techniques help you clear out old programming and make room for more positive, thoughts and beliefs. There are so many to choose from. I use the Tapping Technique to help me with this. Some people use meditation, meditative walking, and affirmation work.
We spend much of our day out of touch with our body, disassociated from what our body is feeling. When you create dialogue and connection between your mind and body, you begin to have deep insight into yourself and your basic needs. They become easier to identify and easier to meet and it all requires less scrutiny and effort.
Tip 3: Celebrate Your Progress
We have been taught to not celebrate our accomplishments. We don't celebrate our success easily, and we completely neglect the steps taken to get there. I want you to learn to celebrate your progress towards your goal, not just the end result. So, now what you need to do is to figure out how to celebrate. I celebrate by doing a snoopy dance, or a loud "wooo-hooo!" Think of a list of ways that feel good to you that will help you celebrate your progress. Write them down and then do them!
Tip 4: Fire Your Inner Critic
By celebrating your progress, you will become more and more familiar with that Mean Coach inner critic when it speaks you. I want you to visualize that you could give that mean inner critic coach a face. What would it look like?  Have you got the picture? Now I want you to walk up to them and say to them in your best Donald Trump voice, "You're Fired!'  I want you to give it your best hair flip or spin on your heels and walk away. I want you to imagine that you have transformed into the most positive cheerleader you can imagine. Pick up those pom poms...or that cheer horn...and come out cheering for yourself! What would your cheerleader look like? What would he/she say?
Tip 5: Find Your Tribe
We need people.  We need to be a part of a tribe that speaks our language and supports us on our journey. It is much more fun to celebrate progress when you have people to celebrate with. These are the people who get it. They are there for you and pick up their own pom poms to cheer you on. Who are those people in your life? Make a list of them. Tell them that you want them on your team. Invite them to celebrate with you. Cultivate your tribe! Secure that squad and then celebrate like there is no tomorrow.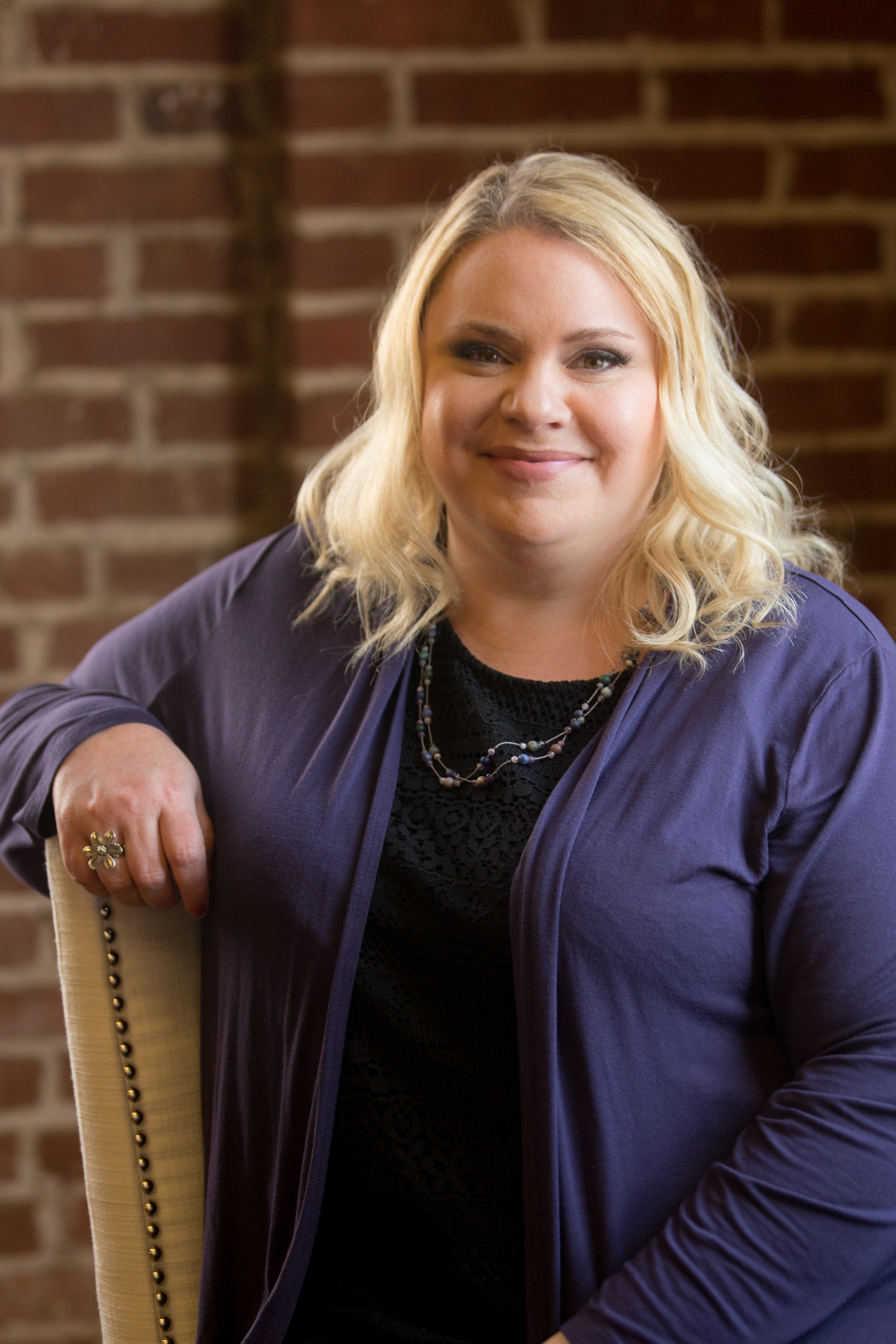 Nicole Lewis-Keeber is a member of the King of Prussia, PA Polka Dot Powerhouse chapter and the founder of Nicole Lewis-Keeber Coaching. She has combined her 18 years of experience as a therapist and her training as a coach and money mindset expert to create a unique approach to working with her clients. Nicole works with women in business to help them create an intentional relationship with their money so they can have a successful and sustainable business that they love. Nicole lives in Lancaster PA with her husband and three cats but works with clients from all over the country and the world.