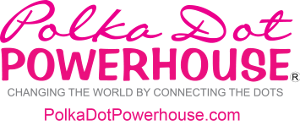 ---
UPDATE - 06/26/2020
After careful consideration, we have as a company, decided that any Polka Dot Powerhouse Member that has purchased a Celebration ticket, or will purchase a ticket may choose to move their 2020 Minneapolis Celebration ticket to 2021 with no penalty or fee.
As stated in previous communications, should we have to lift and shift our 2020 Celebration to 2021 due to COVID-19 restrictions, all current ticket holders will have their tickets revert to the absolute lowest ticket price offered and will get a credit back. Those active Celebration ticket holders will ALSO be included into an exclusive Online Summit with a variety of top notch speakers at NO COST for keeping their ticket active.
If you have any questions you may contact: This email address is being protected from spambots. You need JavaScript enabled to view it. or for changes in your ticket status contact: This email address is being protected from spambots. You need JavaScript enabled to view it.
---
Events Cancellation Policy:
To cancel a ticket, the current attendee must notify Polka Dot Powerhouse no later than 50 days prior to the event date via email to This email address is being protected from spambots. You need JavaScript enabled to view it..  Please include the name that was registered, as well as the email and home chapter used at sign up.
Tickets and vendor booths for events will be refunded for cancellation at the following rates: 100% (240-100 days prior), 50% (99-50 days prior), and 0% (less than 50 days prior).
A $50 Cancellation Fee will be assessed at the time of cancellation.  All refunds will be issued via PayPal; no checks will be sent.  Please confirm your PayPal information is up to date to ensure there are no problems sending the refund.
NO TRANSFERS ALLOWED ON ANY TYPE OF CELEBRATION TICKET PURCHASE.