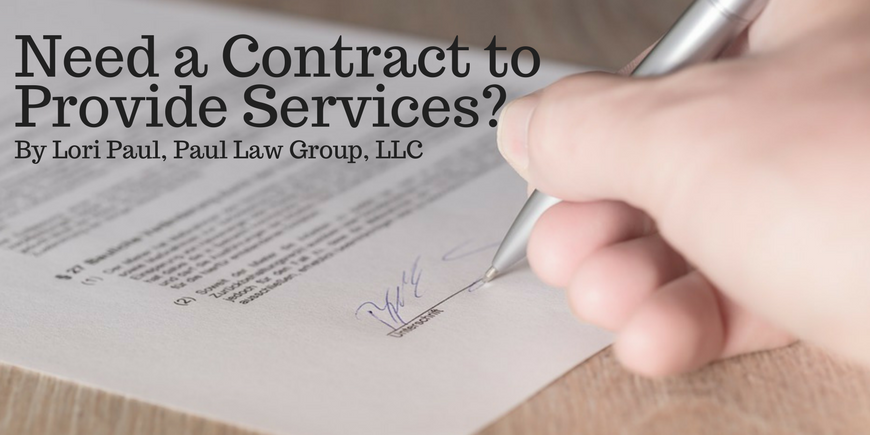 Are you in the services industry?  Are you providing photography, health coaching, business coaching, house cleaning, or maybe car detailing?  No matter what business you own, run or manage, every business, especially those businesses in the services industry, should have a standard agreement to execute with clients.  A valid contract ensures your rights as a business are protected, includes terms and conditions for the services provided and establishes the expectations of services for the client. 
While there are many provisions necessary to include in any contract, the services contract is a little different animal.  When selling products, the consumer has a general idea of what the products will do.  For example, shampoo and conditioner will wash and detangle hair; jewelry is worn to enhance an outfit; a water bottle will hold water.  However, with services, the consumer may have different expectations of the services and the outcome.  For instance, let's look at when someone hires a cleaning service.  I, for one, have very high expectations for a clean house.  However, the service provider I hire to clean my house may not have the same standards as I do.  We both agree the services will include dusting, vacuuming, and cleaning the various rooms like the kitchen and bathrooms.  However, what standard applies?   I may expect them to scrub the floor on their hands and knees to ensure all corners are covered while they may scrub the floor with a wet mop.  Is one better than the other?  No, it's just a different standard.  Therefore, a contract is a great way to set proper expectations between you and your clients.
Now that you understand the subjectivity of a service and why it's so important to have a valid contract, let's look at what a contract should include.  As mentioned above, a contract should include multiple provisions. Basic information like names, date and signature should definitely be included.  In addition to the basic information, one may want to include specific provisions for intellectual property, liability or indemnification. But at a bare minimum, I would recommend including variations of the following provisions:
1. Description of Services: A clause detailing enough information of what will be provided to give the client a reasonable expectation of the services they will receive.
2. Confidentiality: A clause indicating one or both parties will keep confidential any information that is/was obtained, learned, viewed, shared, etc. during or as a result of the services.
3. Termination/Refund: A clause indicating how or if the contract may be terminated by one or both parties, and if terminated for any reason, if the client is entitled to a refund or not.
4. Term/Length of the contract: A clause with specific start and end dates of the services to be provided.
Please note this is basic contract information and a valid contract should be drafted and/or reviewed by a licensed attorney or other qualified professional.  While services can be provided without a contract, it's strongly advised to have an established agreement for clients to review and sign.  Remember- by creating and using a valid contract, this will help to ensure the protection of your business and may dissolve disputes before they arise.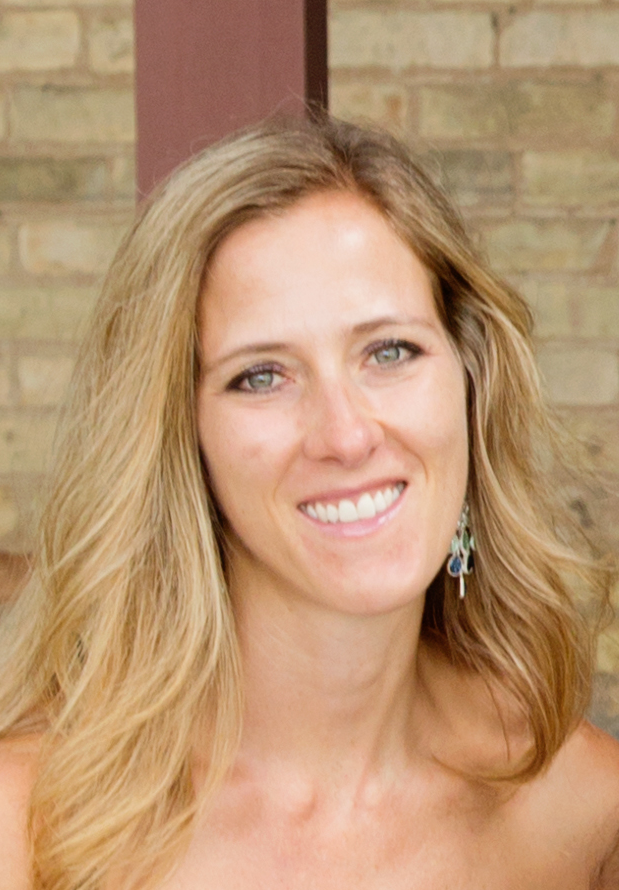 Lori Paul is a member of the Shakopee, MN Polka Dot Powerhouse chapter. She is an attorney with Paul Law Group, LLC and a certified health coach via the Institute of Integrated Nutrition with Power Up 2 Health, LLC.
She was born and raised in a rural town in southwest Minnesota.  After moving to the Twin Cities in her early twenties, Lori pursued a law degree and has since been practicing law within the real estate, estate planning, software technology industries as well as corporate law within in the banking and healthcare sectors.  In addition, after dealing with unexpected chronic pain in her mid-thirties, Lori started her own blog, Powerup2health.com, to document her health journey and help others suffering from similar health issues. 
She currently lives in Eden Prairie, MN with her two daughters, Ella and Brityn. Outside of work, she loves outdoor activities, traveling, reading, writing and last but not least, all the family quality time she can get!