I know, I know, the kids just went back to school, Tom Brady hasn't taken a snap, and here I am talking about the holidays.
Trust me when I say before we know it the holiday season will be upon us. We know what that means; our comfortable routines as we know them are over. Our workloads will increase, we'll be dealing with higher demand and those strict, end-of-year deadlines. Even with all the additional tasks and stress stealing your attention, it's worth taking a moment to show appreciation to those who support your business.
One of the best ways to express gratitude to your clients this holiday season is to send gifts as a heartfelt thank-you. Wondering what types of gifts are suitable for clients? With a little bit of creative thinking, you can choose the perfect item to show your gratitude.
We've put together a list of gifts that appeal to most (if not all) clients while getting the message of your appreciation across:
Power Bank – When you're thinking about giving a gift, think about what you would want to receive. You want something you can actually use. Today, we are always charging something, whether it's a phone, tablet or other miscellaneous electronic devices. This season, give a gift they will use in real life.
Mug – Chances are your clients drink coffee, tea, hot chocolate or at least water. And if they don't drink any of that then they must eat ice cream. Mugs have so many uses; they are no longer just for coffee. Some people use them for drinks, snacks, or just to hold your pens. Whichever way you spin it, that mug is sitting on someone's desk making them think of you every time they look at it.
Insulated Stainless Steel Bottle – Nothing quite says love like steel, right? Well for clients who enjoy the outdoors, fitness, or just a tasty beverage, the Insulated Stainless Steel Bottle is an excellent option. This design features a double walled, vacuum-insulated stainless steel bottle that keeps drinks cold for up to 24 hours and hot for up to 12 hours. Perfect for people who are ready to hit the gym with their New Year's resolutions (or hit the bottle after a long holiday season)!
Custom Fortune Cookies – Why? Because they are friggin' cool.  And branded food is usually really boring and corporate. Let's face it; no one wants a Hersey bar with your logo on it. With custom fortune cookies, you can combine the power of a heartfelt thank you note with the awesomeness of cookies! Your clients will definitely feel your appreciation as they chomp away.
Duo Appetizer & Cheese Set – Random option, I know. Before you judge, let's talk about practicality. During the holiday season, we are all running from one party to another.  And if you're anything like me you're scrambling to bring some appetizer. With Duo Appetizer & Cheese Set you won't have to spend hours on Pinterest searching for a fancy recipe, and you'll still wow the crowd with your presentation (and tasty treat)!
The best part of all these options? You can easily have them branded to rep your company! And I'm not talking about having your logo vomited all over the product. Just a simple something that reminds your client who it is that loves them.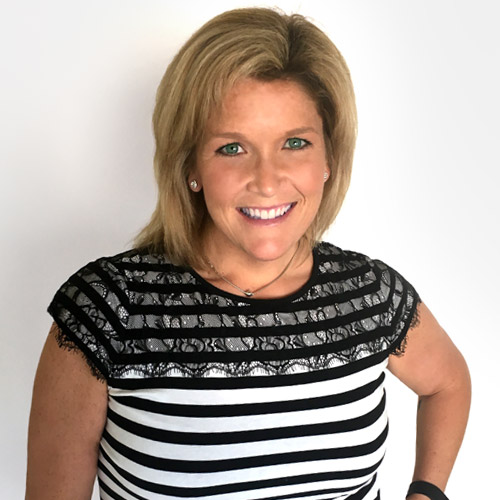 Colleen Montgomery is a member of the Merrimack Valley Polka Dot Powerhouse chapter and the Sales and Marketing Manager at Blue Bumble Creative, with responsibility for marketing programs, brand management, and sales. Before joining Blue Bumble Creative, she worked as a sales and marketing consultant for several small and medium sized business. During this time, she discovered her passion for helping small and medium size business flourish.  Colleen is now living out one of her dreams, working for a medium size business, while helping as well as other businesses succeed.
Colleen holds a bachelors degree from Fitchburg State University.  She has been an exclusive content creator on LinkedIn and other strategic social media spaces on the behalf of Blue Bumble.  In addition to offering marketing tips to the public, she has served as a mentor to multiple young professionals.  She is a lifelong resident of Lowell, MA, where she is an enthusiastic member of the community. In her free time, Colleen loves spending time at the beach or in the mountains with family and friends, and like any good New Englander, cheering for our beloved Red Sox, Patriots, Bruins and Celtics