The topic of believing in yourself is one of my favorites. For some people it comes naturally, for others, they find it easier to doubt, second guess and sabotage their potential for success. I've heard numerous inspirational stories about people who allowed self-doubt, negative thoughts and fear dictate their lives. This tends to go on for many years until they receive a wake-up call. These wake-up calls range from heart attacks to the diagnosis of cancer. Either way, something HUGE inspired them to see their life differently.
Why does it require such a huge life crisis to kick us in the butt and make things happen? I'd rather that not be the case but here's what I know.
Believing in ourselves requires confidence in our abilities, or confidence that we can improve our abilities. It requires knowing what we want and going after it. And finally, believing in ourselves requires taking action in the face of fear.
When you believe in yourself you can't help but take action and make things happen. The two go hand in hand. It is a lot harder to get the results you want if you're sabotaging your efforts. Self-doubt and negative self-talk will sabotage any forward movement every single time. Why put yourself through that? Why continue to feel frustrated and discouraged? It's clearly not working!
I'd like to share with you my BELIEVE method. This method can be used anytime the feeling of defeat arises. The BELIEVE method is something I personally use every time I feel fear and self-doubt creep into my body. How will you know when self-doubt gets its tentacles in you?
You are experiencing self-doubt when you start making excuses to talk yourself out of what you really want. Self-doubt can be disguised as your "rational" brain or your "reality check.' You might think you're being realistic, when you might just be letting self-self-doubt dictate your actions. When you experience one of the above scenarios I invite you to BELIEVE.
BELIEVE stands for Breathe, Evaluate, Listen, Identify, Express, Visualize and Experience.
Breathe – Connect the mind & body with 5 conscious deep breaths
Evaluate – How are you feeling? Journal or write down everything you're feeling in the moment.
Listen – Pay attention to your self-talk. What's going on in your head right now? Journal or write it down. Now answer these questions:
Is this self-talk supportive or destructive? Do I want to change it?
If the answer to the second question is yes, then go on to the next steps.
Identify – identify or create new self-talk that is supportive and empowering. This new self-talk builds you up & makes you feel good about yourself.
Express – share new feelings. When you say these empowering supportive things to yourself, notice how it makes you feel and write it down.
Visualize – Imagine your desired outcome. Be as detailed as possible. What does it look like, feel like, smell like, etc.?
Experience – Take committed action to experience new results using your new self-talk and visualizations as a guide.
I challenge you to evaluate your own self-talk and decide if you're where you want to be or if some improvements can be made. If some improvements can be made, now is the time to make changes. We're winding down this year and setting goals and visions for next year. Strong personal empowerment can help you reach and even surpass your goals!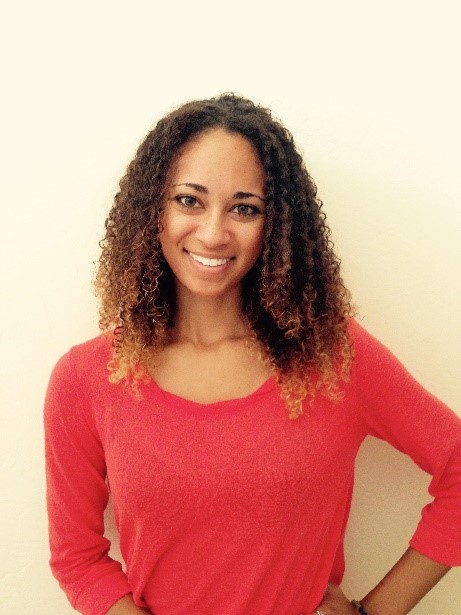 Carmen Parks is a member of the Peoria, AZ Polka Dot Powerhouse chapter, a Self-Belief Coach and Author. She is certified in life coaching, nutrition coaching and hypnotherapy. She helps people become "unstuck" by helping them identify limiting beliefs and facilitating conversation as they learn how to believe in themselves and successfully reach their goals. Carmen believes that many of our limits are created in our minds. She works specifically to empower people to push past preconceived limits in order to reach personal and professional success. She believes that if we learn how to change our perspectives and focus on our opportunities instead of obstacles, anything is possible.