MV MA 2.19 Evening Connect at The Establishment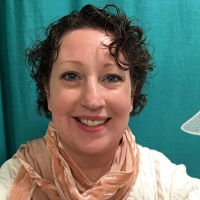 New Members are welcome and can join and guests will be treated to one free event.
Speaker: Jenna Amara

Title: Looking Through the Lens of Compassion

Description: Some of the greatest lessons we can learn are when we step outside of our own world and open our view to the possibilities of what if or so what. If you've ever beaten yourself up because you failed or weren't enough or struggled to be like everyone else.
If you've ever had your mind spin with frustration and anger because if only that person would change or do it your way.
If you've ever had someone look at you and immediately decide you weren't good enough before they got to know you.
You shouldn't miss this talk because we'll be exploring the meaning of compassion and why it is so important to integrate into our daily lives.

For dinner there are pre-selected menu items at $20 inclusive, pick one when you arrive that day.

Seating is limited, do not delay to register! Only those who register are guaranteed a seat! Feel free to come 30 minutes early to network and mingle!
Meeting Details
| | |
| --- | --- |
| Meeting Start Date/Time | 02-19-2020 6:00 pm |
| Meeting End Date/Time | 02-19-2020 8:00 pm |
| Capacity | 30 |
| Registered | 20 |
| Remaining Seats Available | 10 |
| Location | The Establishment |