THURSDAY MAY 16TH - Denver Chapter Afternoon Meeting 3:00 - 5:00 pm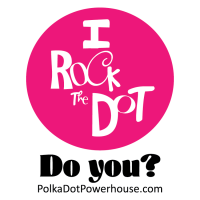 Welcome to 2019!!
This Is Your Year To Shine!
The Denver Chapter of Polka Dot Powerhouse invites you to come visit and network with like minded women, to be inspired, while meeting women, and entrepreneurs that want to connect and help each other grow professionally and personally. You will love this group of amazing women and we all share a common goal of "NO DRAMA".
If your tired of going to networking meetings, passing your business cards just to get home and realize that you didn't make any real or authentic connections, then we are the group for you! 
Seating is limited, and you must register to attend

Wash Park Grille
1096 S. Gaylord St
Denver CO 80209
Please don't be shy, invite a friend to join you.  
This is a "Guest Friendly" connect, and we love making new friends and relationships!
Tips to Make Your Visit Awesome:
Plan to arrive at 2:45 pm to mix and mingle with the other ladies.
The meeting will begin promptly at 3:00 pm - 5:00 pm.
Bring your business cards, we have a table for you place them on - no cards are passed during the meeting.
Please support our venue and plan to purchase your own Meal and Drink.
Parking can be found on the two main side streets - Tennessee and Mississippi in the Residential areas.
If you must cancel, we ask that you give us a 2-day notice.  Our meetings tend to fill-up quickly and we want to make sure we can accommodate others that may wish to attend.
We can't wait to meet you!
Meeting Details
| | |
| --- | --- |
| Meeting Start Date/Time | 05-16-2019 3:00 pm |
| Meeting End Date/Time | 05-16-2019 5:00 pm |
| Capacity | 25 |
| Registered | 15 |
| Remaining Seats Available | 10 |
| Location | Wash Park Grille |