Treasure Coast, FL
Launched In: November 2017
Chapter Leadership:
Kathy Connor
Managing Director
561-506-7484
Marisol Guntkowski
Chapter Photographer
Stephanie Dewayne
Activity Coordinator
Lea Chehade
Membership Coordinator
Lois McGuire
Member Advocate
Valerie Carpenter
Event Coordinator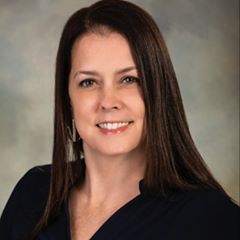 Kimberley Allen
Speaker Coordinator
Hello and welcome to the Polka Dot Powerhouse -Treasure Coast Chapter! We are rockin' the Dot in the Sunshine State!
Polka Dot Powerhouse is a global networking and connection company that connects the world's most positive, most action forward, and most amazing business women. Our community is full of positive, powerful, dynamic, fun, easy going women. We are a community of women who empower each other, cheer each other on, and encourage each other to reach their personal and professional goals. We connect members to build lifelong friendships and business relationships. We are more than just a networking group, we are a connection group, a sisterhood and a support team.
We are looking for like-minded women who want to make positive connections. Members in Polka Dot Powerhouse are comprised of 40% entrepreneurs, 40% direct marketing women and 20% are women in careers or stay-at-home moms. We believe in abundance and are happy to have people from the same industry as members of our chapter. It's incredible what we can accomplish when we look inside our organization for collaboration and expertise.
As your Polka Dot Powerhouse chapter leader, my goal is to grow this chapter of amazing women so that we may become a resource for each other as well as our community. Please reach out to me with any questions. I love to connect and look forward to learning more about you and your business. Please tell your friends, invite them as a guest to one of our connects, or join us!
Our Business Lunch Connects are held every third Tuesday at Santa Lucia River Club at Ballantrae, 3325 SE Ballantrae Blvd, Port St. Lucie, FL 34952. Lunch is $11.00 (inclusive).
Happy Connecting!
---
Upcoming Meetings:
08-18-2020
12:00 pm
-
2:00 pm
09-15-2020
12:00 pm
-
2:00 pm
10-20-2020
12:00 pm
-
2:00 pm
01-19-2021
12:00 pm
-
2:00 pm
02-16-2021
12:00 pm
- 06-16-2020
2:00 pm
03-16-2021
12:00 pm
-
2:00 pm