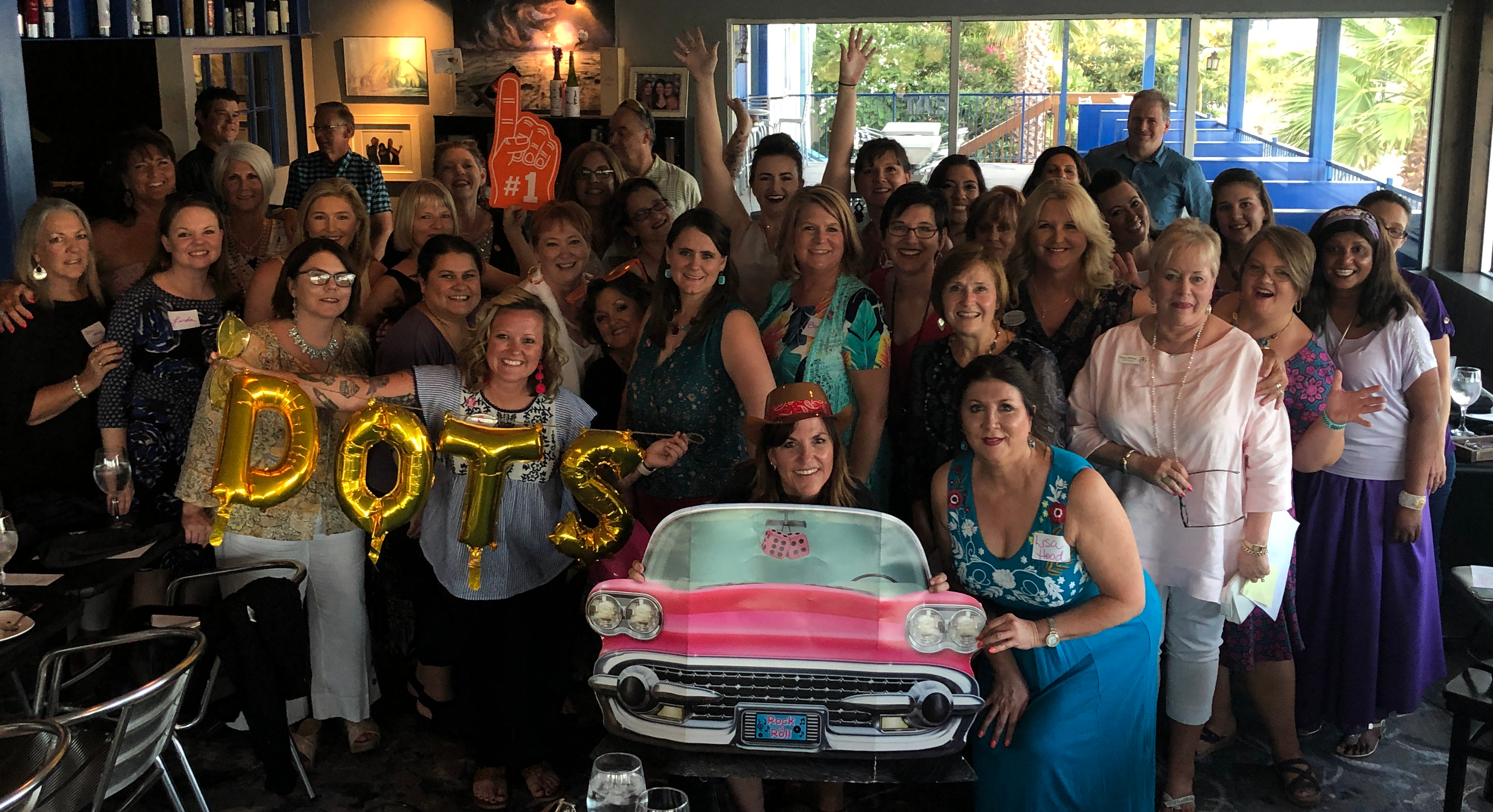 Chapter Leadership:
Debbie Schott
Managing Director
651-503-8840
Welcome to the Texas Hill Country Chapter of Polka Dot Powerhouse! We are a community of positive, no drama, action-oriented women. We connect to encourage each other in all aspects of life!
Many members join to develop networking skills, speaking skills & grow their business connections but we also have members who simply want to expand their immediate circle of friends.
We are "dots" who come together to "connect". Each Business Connect meeting has a balanced agenda of introductions, celebrations, inspiration, collaborations, a speaker, and plenty of opportunities to connect with guests and members - those are most often held in New Braunfels, but from time-to-time we will schedule them in other locations in Austin, Buda, San Marcos, or other locations in Central Texas. In addition these meetings, we have Coffee Connects, Coffee & Co-Working and other social events.
Once you become a member, you not only have access to our local meetings but can visit other chapters - in person or many offer them on zoom. In addition, Polka Dot Powerhouse gives you access to thousands of global connections, twice a month online International meetings, and member-only Facebook groups.  
Feel free to attend your first "Dot Connect" as a guest. Seating is limited so reservations are required. Please RSVP below. 
If you are ready to say Yes now, click on "Join The Sisterhood" above, fill out the form and click on Texas Hill Country.
We look forward to welcoming you soon!
---
Upcoming Meetings:
07-14-2022
11:30 am
-
1:30 pm
08-10-2022
11:30 am
-
1:30 pm
09-08-2022
11:30 am
-
1:30 pm
10-12-2022
11:30 am
-
1:30 pm