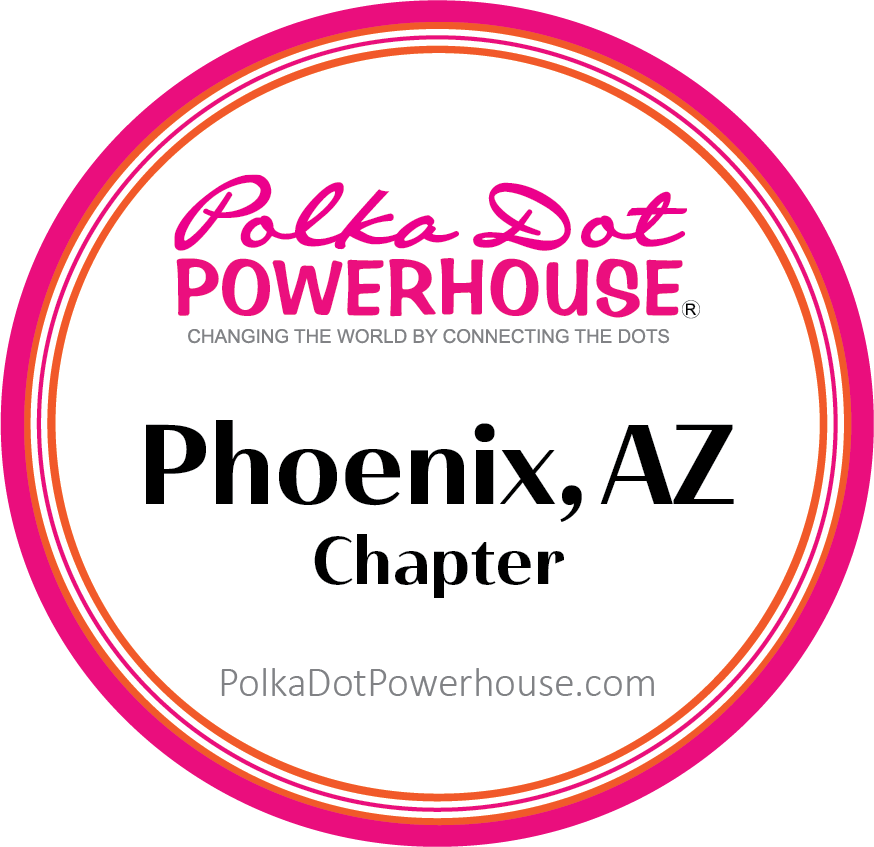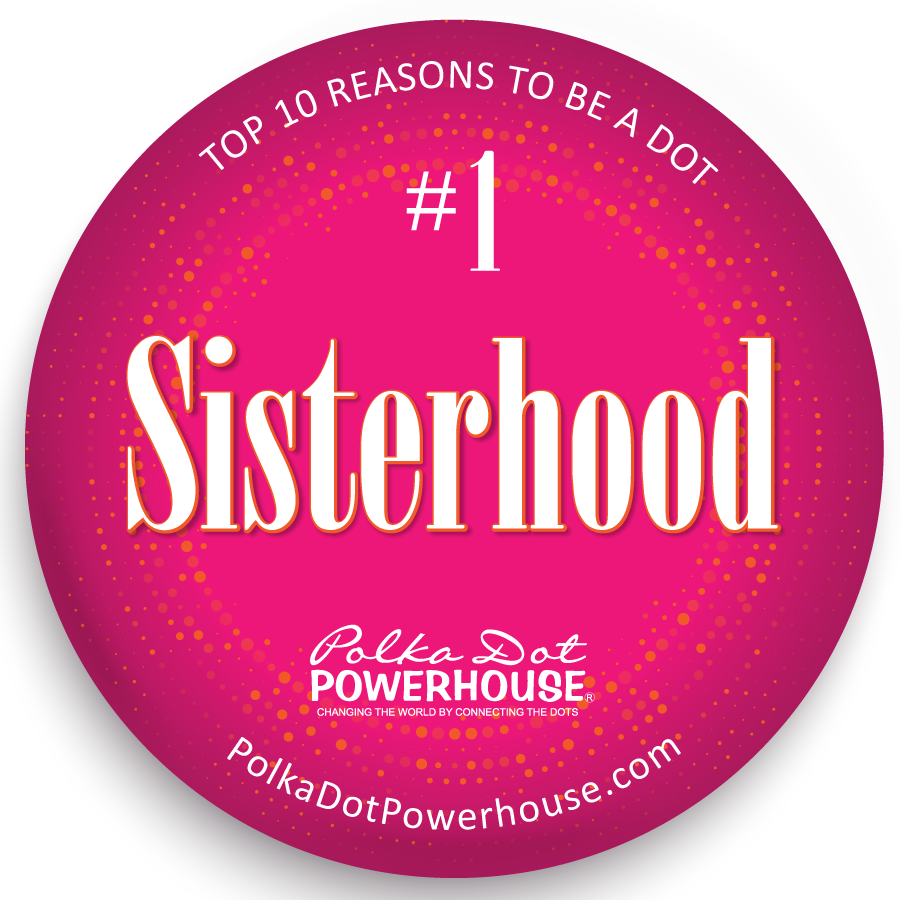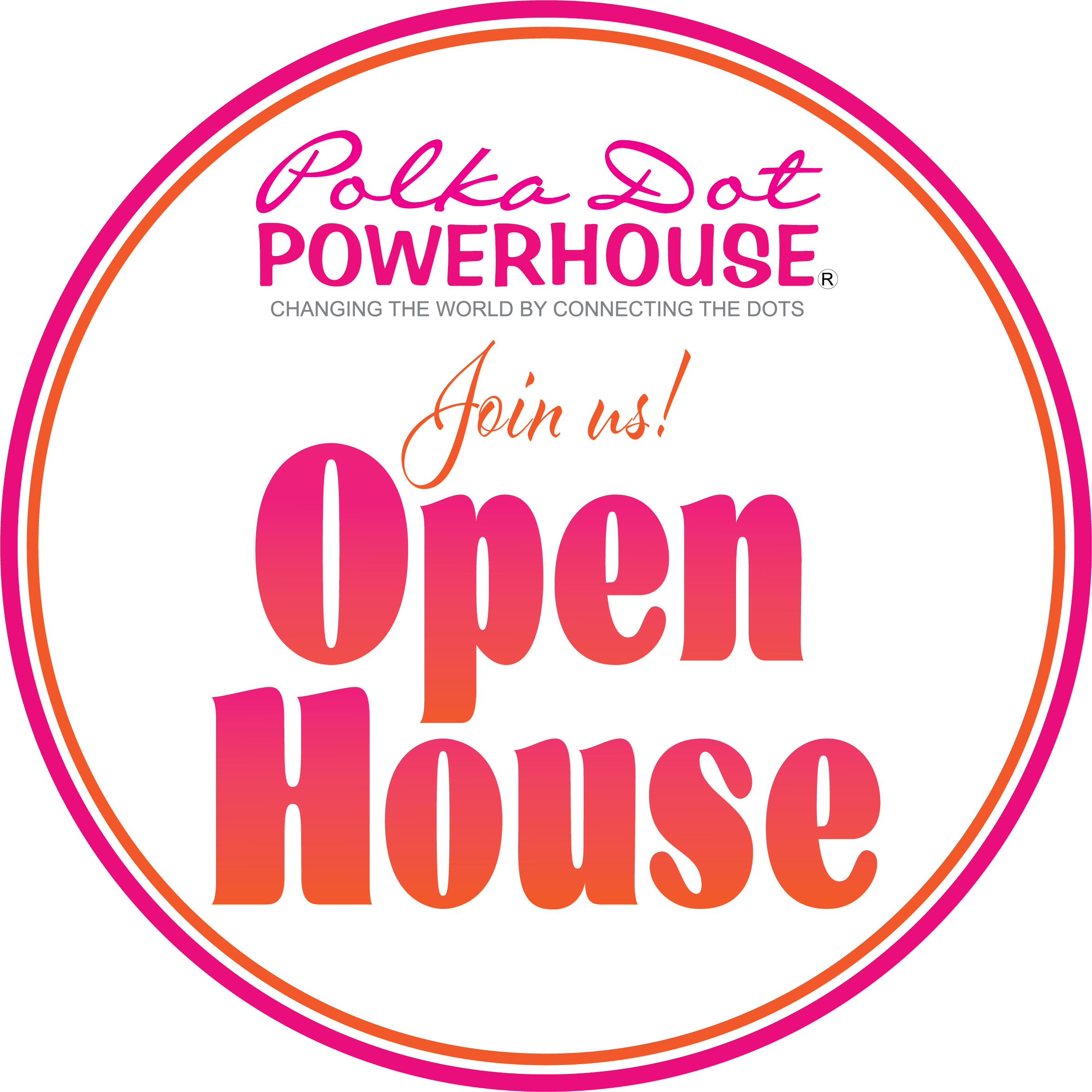 Chapter Leadership: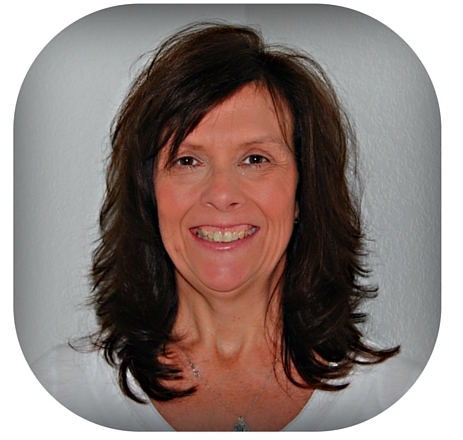 Susan Mershon
Managing Director
602-639-1840
The Phoenix Chapter of Polka Dot Powerhouse is the first Arizona chapter and we are launching on Wednesday, December 2, 2020. 
Polka Dot Powerhouse is a connection company of women who meet locally and online around the US and Canada as well as some members around the globe. We believe in abundance and not competition so you may find multiple people from the same industry in any meeting. We are a DRAMA-FREE zone and expect women to behave in a professional, loving manner towards each other and work out any differences they have with grace and compassion.
We are looking for a rich tapestry of diverse women who support women of all backgrounds, ages, and stages of life. Our membership includes entrepreneurs, professionals, stay at home moms, and retirees. We find that our diversity brings a rich experience of connecting women through our culture of inclusiveness.
Due to COVID-19 our meetings are currently being held online via Zoom. The silver lining is the ability to meet women around the country and attend their meetings online to connect with even more wonderful people. Please read the details of any meeting you are thinking about attending.
We will meet monthly on the first (1st) Wednesday of each month at 11:30-1:30 pm Arizona Time. Any member of Polka Dot Powerhouse may attend any meeting around the country (one per chapter per month).
You are welcome to be a guest at one meeting per person. Come join us and FEEL the difference! YOU ARE WELCOME HERE.
Please register for each meeting every month so we know we have a seat for everyone. We have a 30 person limit at each meeting. If your plans change, please make sure and cancel your reservation as we may have a waiting list.
Reach out to the Managing Director, Susan Mershon with any questions at This email address is being protected from spambots. You need JavaScript enabled to view it. or 602-639-1840.
---
Upcoming Meetings:
10-26-2020
11:30 am
-
12:45 pm
10-31-2020
12:00 pm
-
1:15 pm
11-04-2020
11:30 am
-
12:45 pm
12-02-2020
11:30 am
-
1:30 am